Rheumatic diseases, such as rheumatoid arthritis, lupus, gout, and scleroderma occur when your immune system attacks itself. A doctor that treats rheumatoid arthritis is called a rheumatologist. What does a rheumatologist doctor do? A rheumatoid physician has specific training on your immune system, and what triggers are causing your chronic conditions. Do you need a referral to see a rheumatologist? Yes, and this is provided by your primary care physician for the best rheumatoid arthritis doctor near me.
Should I see a rheumatologist for osteoarthritis? This type of joint pain, while it falls under the broader heading of rheumatic diseases, isn't actually caused by your immune system. While osteoarthritis still causes joint or musculoskeletal pain, the primary cause of this condition is wear and tear on your cartilage. If you're looking to find relief for knee pain due to osteoarthritis, the joint doctors at Pain Treatment Specialists offer a wide variety of pain treatments at their cutting-edge pain clinics in NYC and NJ.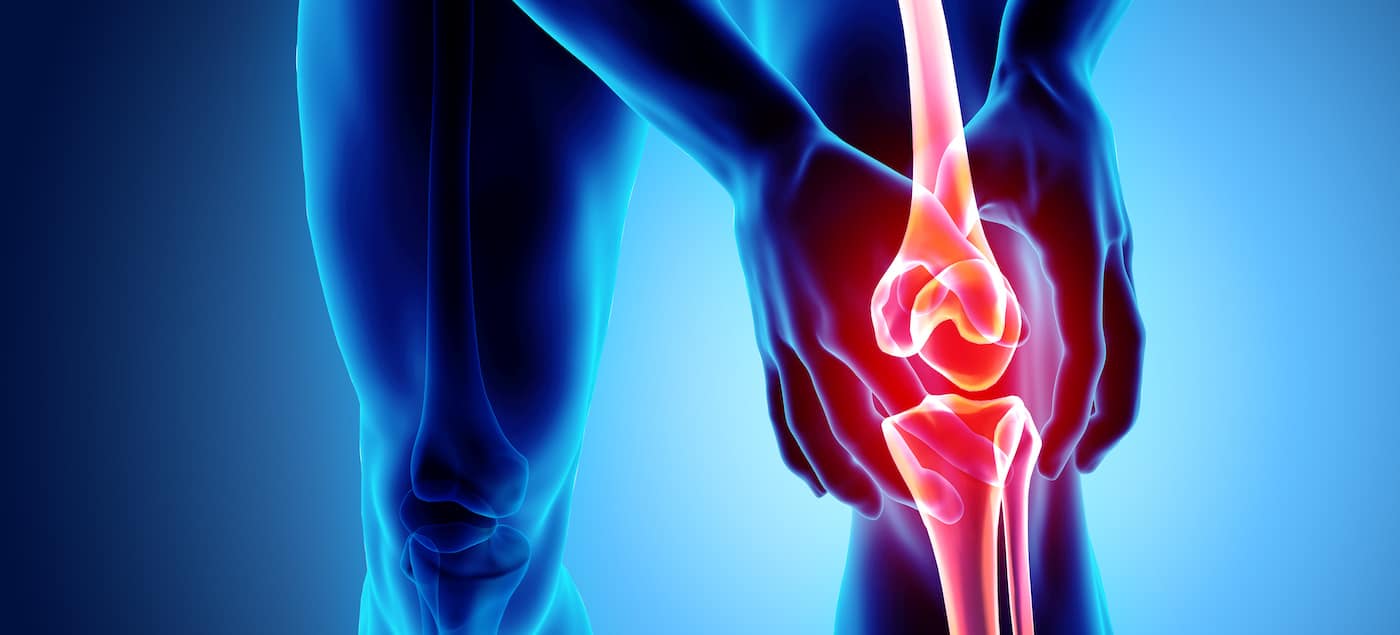 How Does a Joint Doctor Treat Bone and Joint Pain?
Suffering from an autoimmune issue or rheumatic disease is quite complex. In order to find out more about your specific issues, you might search for "what type of doctor treats gout", "do orthopedic doctors treat gout", "orthopedic vs rheumatologist", or "why would I see a rheumatologist." This is because suffering from joint or musculoskeletal pain causes major flare ups on a daily basis. If you suffer from osteoarthritis, knee pain, or back pain, you can find effective relief from a joint doctor at Pain Treatment Specialists. As pain management experts, our team utilizes a wide variety of minimally-invasive treatments that produce tremendous results for your joint pain. Some of the joint treatments used at our pain clinics include:
Physical Therapy: The American Arthritis Foundation recommends keeping your body active to prevent future joint pain. A physical therapist has an intimate knowledge of exercise science, and uses this to tailor specific movements and workouts that not only build strength, but also increase your flexibility.
Steroid Knee Injection: Your joint doctor uses a corticosteroid injection for knee pain relief. Using a special x-ray, your knee doctor determines the exact area for injection, and then administers the steroid knee injection. This is a highly effective treatment for osteoarthritis.
Used in combination with over the counter pain relievers, these are some non-surgical options for treating osteoarthritis. Book an appointment at Pain Treatment Specialists today and see how our team eases your joint or musculoskeletal pain.
Who Are The Best Knee Doctors for Me?
The best knee doctors are not necessarily an orthopedic doctor or an orthopedist. These types of bone doctors rely heavily on surgery as their primary form of pain relief. At Pain Treatment Specialists, we only recommend surgery if it is absolutely needed, and instead use a wide variety of minimally invasive interventional pain treatments. Do orthopedic doctors treat gout? Gout is a type of arthritis caused by too much uric acid in your blood, and can be treated by an orthopedic doctor or rheumatologist with corticosteroid injections.
At Pain Treatment Specialists, our team of Harvard trained pain doctors are skilled in interventional pain medicine, which means that they know how to make you feel better! Who are the best knee doctors for me? Visit one of our pain clinics in NYC or NJ and you'll meet with:
Dr.Shane Volney: Dr. Volney is a former Clinical Instructor at Harvard Medical School, where he instructed medical students in the fields of anesthesiology, pain medicine, and palliative care. He uses this same level of confident expertise when working with patients suffering from bone and joint pain in his pain clinic. Dr. Volney is able to craft a customized treatment plan that addresses your specific knee pain or osteoarthritis concerns.
Dr. Michael Nguyen: Dr. Nguyen also taught for 2 years at Harvard Medical School, after himself graduating with honors from their prestigious program. He is a world-class pain doctor who regularly has other knee doctors from across the world observe his pain management techniques. If you're looking to find help for bone and joint pain, Dr. Nguyen is able to find a solution for you.
The team at Pain Treatment Specialists are skilled in interventional pain medicine, and find ways to tackle your joint pain without surgery or addictive narcotics.
What Can I Do For Knee Pain At Home?
Treating knee pain at home helps you get through a pain-filled day without a major flare up. If you meet with a joint doctor at Pain Treatment Specialists, they recommend the following at-home treatments for knee pain:
Keep active! Making sure that your knee is moving fluidly is difficult with osteoarthritis, but gentle exercises such as walking, yoga, and swimming are all excellent for combating the stiffness associated with this condition. These are all also recommended activities by the American Arthritis Foundation.
Watch your weight. Excess pounds creates excess stress on your knees. The lighter you are, the less pressure you're putting on your knees and knee joints.
Over the counter pain relievers are fine as long as you follow the dosing instructions.
Why would I see a rheumatologist? If you have chronic conditions like gout, lupus, or rheumatoid arthritis, then a rheumatologist has effective treatments for these autoimmune problems. However, if you're suffering from osteoarthritis, you can find effective bone and joint relief from the joint doctors at Pain Treatment Specialists. Our knee doctors use minimally-invasive treatments that get people with osteoarthritis up and moving again!