DR. GEORGE HANNA MD
SPINE AND JOINT SPECIALIST
"I'm a compassionate spine doctor, with specialized expertise in the latest and minimally invasive techniques for spine and joint treatment."

"As a native of NYC, I am incredibly excited to care for patients in my hometown. I'm a compassionate pain doctor with specialized expertise in the most advanced techniques to treat pain"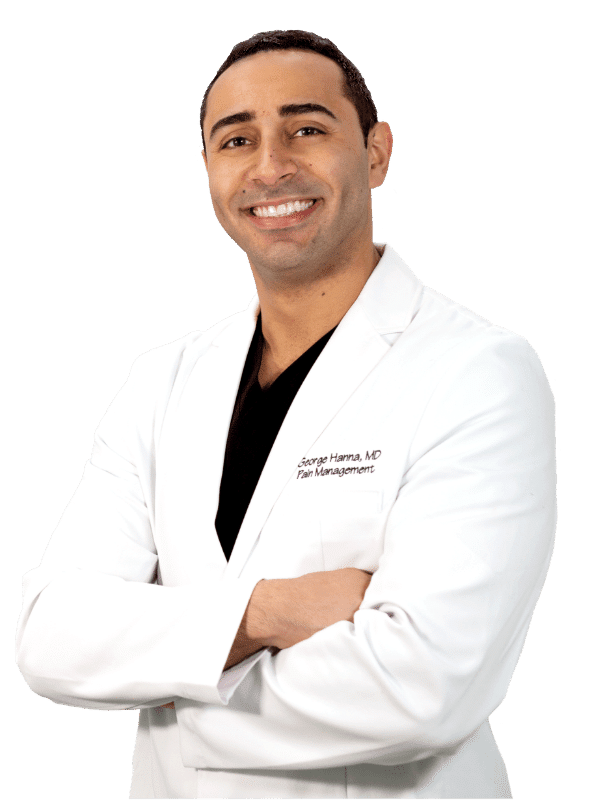 · Pain Management
· Anesthesiology

· Harvard Medical School
· Brigham and Women's Hospital
· Massachusetts General Hospital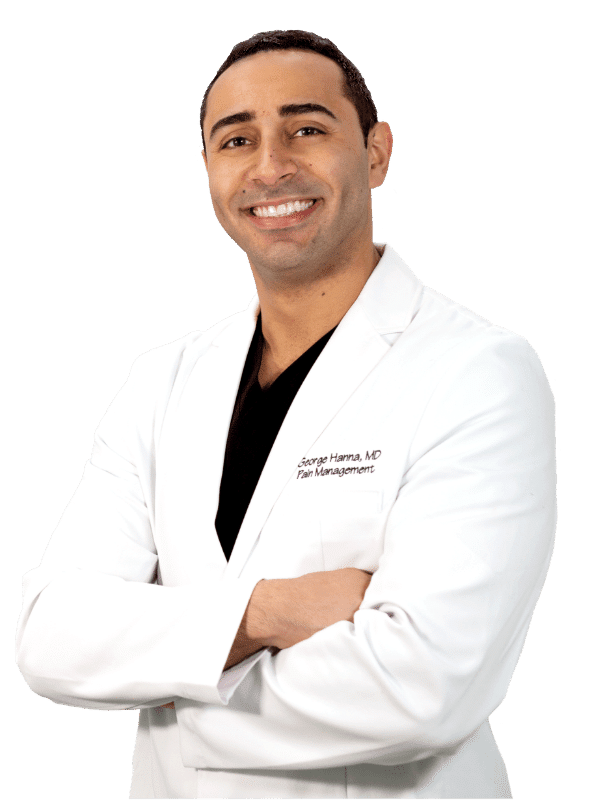 Dr. George Hanna is a nationally recognized pain management specialist and double Certified in anesthesiology, as well as interventional pain management and pain medicine.
Dr. Hanna received his undergraduate degree from Cornell University and his medical degree from the University of Pennsylvania School of Medicine. He completed anesthesiology residency at Massachusetts General Hospital – Harvard Medical School and a pain management fellowship at Brigham and Women's Hospital – Harvard Medical School. Dr. Hanna was then appointed Clinical Instructor of Anesthesia at Harvard Medical School – training new graduates for over 3 years in anesthesiology and pain management techniques at Massachusetts General Hospital.
He was also appointed as Director of Pain Innovations & Technology while at Harvard, as well as Medical Director of Pain Management at Martha's Vineyard Hospital. Dr. Hanna then went on to serve as Chairman of Anesthesiology and Pain Management at Chilton Medical Center, Atlantic Health System in NJ. He has delivered numerous educational lectures as well as published several scientific articles and textbook chapters related to anesthesiology and pain management.
If you would like to schedule an appointment, please contact us by calling (866) 446-0946 or through our book an appointment here
The doctor is in:
CLIFTON New Jersey | MANHATTAN New York
Background
DOUBLE BOARD CERTIFIED | NEW YORK
Most treatments covered by all major medical insurances, including Medicare
Enter your information below to get started
EXPERIENCE
LASTING
PAIN RELIEF








Meet the rest of our team of Spine and Joint Doctors
Every pain care doctor is carefully selected to join our team based on rigorous criteria, credentials and impeccable bedside manner.