Top Pain Doctors Reveal What is the Best Treatment for Spinal Stenosis
Spinal stenosis is a painful back condition that can lead to serious complications if left untreated. What exactly is spinal stenosis? It refers to the narrowing of the spinal canal leading to compression of the spinal cord or nerves. The pain created from this narrowing is intense and can affect your entire body. Some common symptoms of spinal stenosis include pain while walking, numbness or tingling in your legs, arms, or neck, and weakness in your extremities. What is the best treatment for spinal stenosis? At Pain Treatment Specialists, our team of Harvard-trained pain doctors believe that nonsurgical treatment options that utilize pain medicine are best for back pain relief.
When you schedule an appointment at Pain Treatment Specialists, you'll discuss your nerve pain, and how spinal stenosis affects your daily life. After correctly identifying the cause of your back pain as spinal stenosis, your pain doctor creates a customized treatment plan that might include nonsteroidal anti-inflammatory drugs, epidural steroid injections, minimally invasive lumbar decompression, or physical therapy. Our back pain doctors understand that spinal stenosis creates a major impact on your quality of life, and aim to lift this burden through minimally invasive back pain treatments.
What is the Best Treatment for Spinal Stenosis?
During your initial consultation at Pain Treatment Specialists, your pain doctor describes your course of treatment for spinal stenosis. Surgery is never considered unless it is medically necessary, and if treated early enough can avoid serious side effects like loss of bowel or bladder control.
An epidural steroid injection is one of the best treatments for spinal stenosis. During this procedure, your pain doctor uses a corticosteroid injection directly around a pinched nerve as it protrudes into your spine's epidural space. Your epidural space is the fat-filled area between the bones and discs of the spine. When pressure is applied due to a herniated disc or protruding nerve, it inflames your spinal nerves and causes inflammation. An epidural steroid injection relieves this swelling and inflammation, providing outstanding pain relief.
Physical therapy is often used in conjunction with an epidural steroid injection to increase your back's range of motion. Your physical therapist knows exactly what type of movements, strength-building exercises, and heat and cold therapies work best with your back pain condition.
If your nerve pain is caused by spinal stenosis visit one of Pain Treatment Specialists' cutting-edge pain clinics for a consultation.
Why Should I Pursue Nonsurgical Treatments?
One of the greatest fears people suffering from spinal stenosis have is that the only effective treatment is back surgery. When a condition is as painful as spinal stenosis, and affects so many parts of your body, thinking that major, invasive surgery is necessary is understandable. However, this condition is easily treated with a combination of pain medicine treatments and physical therapy, which is what the pain doctors at Pain Treatment Specialists advise. They also encourage patients to not wait until the pain from spinal stenosis affects their bowels and bladder. This condition is easily treated with minimally invasive treatments, and is highly treatable when caught early enough.
Invasive back surgery should not be your only option for pain management. Not only is surgery dangerous, it requires a very long recovery time. After your hospital stay, you'll need to spend time in a rehabilitation facility to regain mobility. Even when you return home, you'll still need a great deal of assistance to get around the house, bathe, get dressed, and run errands. This is in addition to the time you'll need to take off from work.
Perhaps the most unsettling piece about back surgery is that you'll be prescribed narcotics for pain relief. One of the reasons the opioid crisis is surging is due to unintentional addiction. Patients are prescribed these medications, which are highly addictive, and struggle to wean themselves independently.
Before you consider back surgery, meet with the pain management doctors at Pain Treatment Specialists. Nonsurgical treatments are very effective at relieving pain caused by spinal stenosis and do not require the downtime and potential risks of surgery.
How Do I Describe Leg Pain, Nerve Pain, and Back Pain to My Doctor?
When you live with chronic pain, you tend to push it into the background. You still feel it acutely, but you also need to get on with your day. This causes a struggle when you're asked to articulate your pain to someone else. At Pain Treatment Specialists, our back pain doctors have a few suggestions for the best ways to describe the pain caused by spinal stenosis:
Keep a pain diary: In the days before your visit to our pain clinic, keep a detailed log of your back pain. Note times of day when you feel pain, and if specific motions or activities caused more pain than others.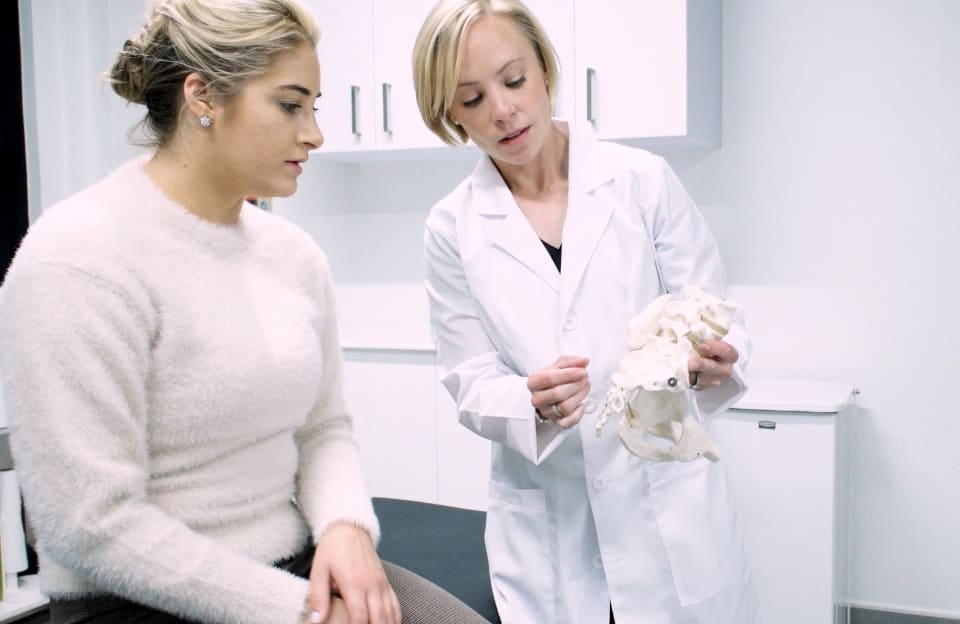 We offer free insurance verification! Fill out the form and expect a call from one of our agents:
Assign a pain rating: When you feel back pain, rate it from 1-10. Do you feel like a 2 (minimal) in the morning by an 8 after bend over? These numbers help your pain doctor identify which motions are the most painful, and assists their diagnosis.
Use specific words: Isolate the pain and try to give it a specific pain sensation. Does it feel like a sharp, stabbing pain? A dull ache? An electric jolt?
At Pain Treatment Specialists, our team of nationally recognized pain doctors understand how spinal stenosis disrupts your life. Book a consultation at one of our pain clinics in NYC, Long Island, or northern NJ and take the first steps toward a pain-free life.
LEARN MORE ABOUT OUR TEAM OF SPINE & JOINT SPECIALISTS IN NEW YORK & NEW JERSEY:

Call us
Speak instantly with an agent to verify your insurance and book an appointment.
(866) 446-0946

Book Online
Visit our
Book appointment 
page
and instantly request an appointment at a Spine & Joint center near you. We offer Free Insurance Verification before your appointment.

Get Directions
Learn how to easily get to the Spine & Joint center locations.
FEATURED POSTS BY PAIN DOCTORS
How Does Physical Therapy for Back Pain Help You Feel Better?Once the spring weather begins to thaw winter's chill, a host of outdoor activities become accessible again. On a particularly balmy afternoon, you hit the links for a quick round of golf. Your body feels...
read more