Can Spine Specialists Offer Pain Management Treatments? A Harvard Trained Pain Doctor Offers Expert Medical Advice
We often take our necks and backs for granted—until they're causing us pain. Turning around to face a colleague during a meeting is a simple task, until your neck pain makes you move your entire body in order to complete the movement. Sitting and working at your desk for an extended period of time is usually fine, but when you stand up your back pain makes you realize that you were inactive for too long. What kinds of treatment plans exist for people living with this kind of chronic pain, and do they involve painful surgery or minimally invasive pain management treatments?
At Pain Treatment Specialists, our spine specialists are interventional pain doctors, which means that they only use minimally invasive treatments for spine care. These more conservative treatment options provide effective and long-lasting pain relief without painful and invasive surgery. When you schedule an appointment at our pain clinics in NYC or northern NJ, you'll find a team of compassionate and caring pain doctors who use steroid injections, nerve blocks, and ablations for a wide variety of back pain issues. There's nothing simple about living with back and neck pain, but you'll find easy to manage solutions at Pain Treatment Specialists.
Who are the Top Spine Specialists in My Area?
Not all spine specialists use the same types of treatments for chronic back and neck pain. Orthopedic surgeons use surgical treatments to repair back pain, which is necessary in some circumstances where extreme trauma is concerned. However, most times a patient benefits from trying a more conservative approach first, which is the philosophy at Pain Treatment Specialists. The goal is avoiding back or neck surgery in favor of more cutting-edge pain treatments.
One of our top rated back doctors is Dr. Laura Lombardi. She is double board certified in anesthesiology and pain medicine, and fellowship trained at Harvard Medical School in interventional pain medicine. Dr. Lombardi received specialized training in fluoroscopic-guided interventional pain treatments, which allow her to target a specific area in your back or neck for treatment., This is especially critical for proper pain treatment in these highly sensitive areas, and Dr. Lombardi's patients credit her with "life-changing" treatments.
Dr. Shane Volney completed a fellowship in palliative medicine at Harvard, where he later became a Clinical Instructor in pain medicine, palliative care, and anesthesiology. He brings his depth of expertise to Pain Treatment Specialists along with a kind and caring bedside manner. Dr. Volney's patients describe him as "an amazing doctor" who is "attentive, kind, and thorough."
Dr. Lombardi and Dr. Volney are just 2 of the highly qualified back doctors at Pain Treatment Specialists. Book an appointment today and meet with the best team of spine specialists in NYC and northern NJ.
What Types of Minimally Invasive Treatment Plans are Offered at Your Pain Clinic?
At Pain Treatment Specialists, our goal is avoiding surgical treatment by first utilizing minimally invasive back and neck pain treatments. During your initial consultation at our pain clinic, your back doctor provides an acute diagnosis and treatment plan that aligns with your back and neck pain concerns. This could include a combination of different modalities with the end goal of alleviating your chronic pain symptoms.
Physical therapy is often one of the first therapies used to strengthen your back while also increasing its flexibility. During your PT sessions, your physical therapist has you complete a series of stretches, exercises, and movements designed to relieve your back pain while also building strength. At the end of your PT session, your back feels stronger and more stable then when you began.
Another highly effective lower back pain treatment is an epidural steroid injection. This treatment is most often used for patients suffering from sciatica, herniated discs, or spinal stenosis. During this injection, your pain doctor uses a special x-ray called a fluoroscope to find the epidural space of your spine. Then, a numbing medicine is delivered to this space. You'll feel relief from your lower back pain for weeks, if not months.
Radiofrequency ablation is an alternative to steroid injections for back pain. This cutting-edge procedure uses heat therapy to deactivate nerve endings that are sending pain signals to the facet joint. If you've tried steroid injections or facet joint injections before and not found sufficient pain relief, then radiofrequency ablation is an effective next step in your treatment journey.
No matter the source of your back or neck pain, there's a minimally invasive solution ready for you at Pain Treatment Specialists. Contact our pain clinics today and schedule your first consultation at our state of the art pain clinics.
Why Should I Avoid Surgical Treatment for My Back and Neck Pain?
Surgery is not always the most effective way to treat back and neck pain. First, these areas are very sensitive, and the possibility for something to go wrong during your surgery does exist. Next, you'll need to stay overnight in the hospital for your surgery, and possibly a few days at a rehabilitation facility in order to be well enough to return home. Once you're finally home, you'll still need additional assistance to complete daily tasks such as bathing, dressing, and shopping. What happens if you go through all of these inconveniences and your back or neck still hurt? That means another surgery with the same set of painful and disruptive steps. Instead, meet with a pain management doctor who can avoid these unnecessary steps and provide effective pain relief with almost no side effects.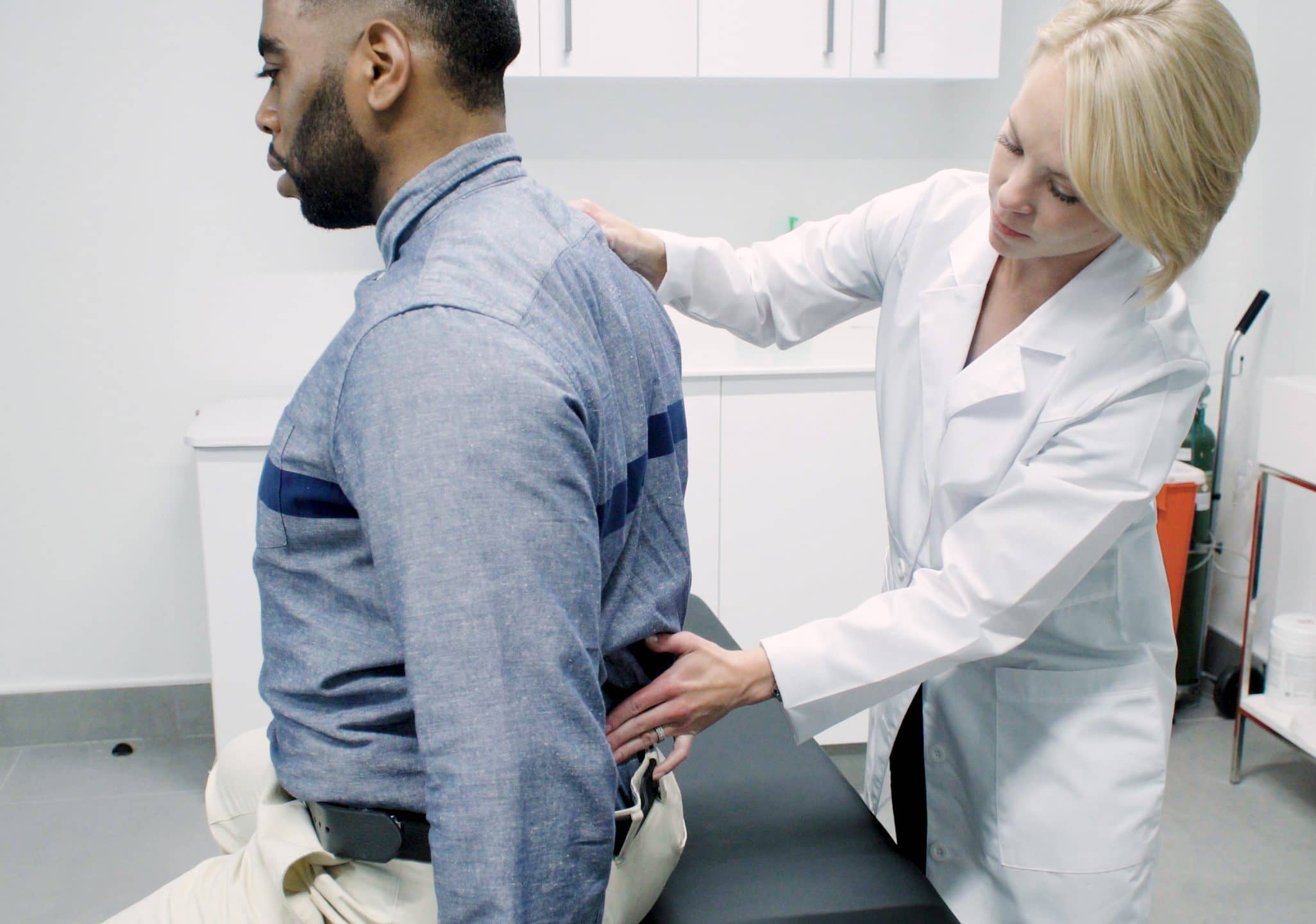 We offer free insurance verification! Fill out the form and expect a call from one of our agents:
Living life with chronic pain is exhausting, but you can find hope through the treatment plans at Pain Treatment Specialists. Schedule a consultation and discover a pain free world that awaits you on the other side of your first appointment.
LEARN MORE ABOUT OUR TEAM OF SPINE & JOINT SPECIALISTS IN NEW YORK & NEW JERSEY:

Call us
Speak instantly with an agent to verify your insurance and book an appointment.
(866) 446-0946

Book Online
Visit our
Book appointment 
page
and instantly request an appointment at a Spine & Joint center near you. We offer Free Insurance Verification before your appointment.

Get Directions
Learn how to easily get to the Spine & Joint center locations.
FEATURED POSTS BY PAIN DOCTORS
How Does Physical Therapy for Back Pain Help You Feel Better?Once the spring weather begins to thaw winter's chill, a host of outdoor activities become accessible again. On a particularly balmy afternoon, you hit the links for a quick round of golf. Your body feels...
read more