What Can a Spine Treatment Specialist Do for Chronic Back and Neck Pain?
When something is a chronic issue in your life, it drains your energy on a daily basis. Do you have a co-worker who is chronically tardy? Their lateness makes you scramble to cover their initial tasks for the day. Does your car's battery chronically seize when it's cold? This means you have to spend extra time and money making sure that your battery is freshly charged and warmed up before starting your car. The same goes for chronic pain in your back, spine, and neck. You use extra energy trying to compensate for the pain and avoid activities that aggravate it. Instead of spending extra time and energy trying to accommodate your chronic pain, why not find a way to get rid of it for good?
At Pain Treatment Specialists, we have a team of Harvard trained spine specialists who use minimally invasive pain management treatments to provide effective relief from back and neck pain. After your initial consultation and diagnostic tests such as a physical examination, your back pain doctor creates a customized treatment plan that works for your specific back pain issues. Our pain management doctors are not spine surgeons, but rather interventional pain doctors. When you schedule an appointment at our pain clinics in NYC and northern NJ, you'll discuss the diagnosis and treatment of your back and neck pain through minimally invasive treatments, and not surgery.
Who is the Best Spine Specialist for My Chronic Pain?
It's critical that you complete your due diligence before scheduling an appointment with a back doctor. Not all spine specialists treat back pain the same way. For example, spine surgeons use surgery as their main avenue for treating back pain. In some cases, this is the only option available due to a medical emergency, but many cases of back pain are easily resolved through pain medicine. This is why you should meet with an interventional pain doctor first, like the team at Pain Treatment Specialists. Their patient care focuses on using the most conservative treatments for back pain first, and only suggesting surgery if it is medically necessary.
Dr. Laura Lombardi is one of the top back pain doctors in NYC and northern NJ.  She is double board certified in anesthesiology and pain medicine, and specializes in back, neck, and joint pain. She received advanced training in fluoroscopic-guided interventional pain treatment injections, which allow her to deliver precise pain treatments to delicate areas in your neck and back.
Dr. Shane Volney fellowship trained at Harvard Medical School in palliative medicine, and later became a Clinical Instructor of pain medicine, palliative care, and anesthesiology at this prestigious university. In addition to speaking at national medical conferences about the latest advances in pain medicine, he's also worked with underserved communities in Kenya to train local doctors about effective pain medicine treatments. This reflects his core beliefs that no one should live with chronic pain when there are a wide variety of conservative treatments available that can truly change a person's life.
Both Dr. Lombardi and Dr. Volney are dedicated pain doctors who look forward to taking the added stress out of your life caused by chronic pain. Schedule an appointment at Pain Treatment Specialists and see how our expert diagnosis and treatment plans get rid of your back and neck pain for good.
What are the Best Treatment Plans for Back and Neck Pain?
The causes of back pain are wide ranging, but so are their solutions. Whether you suffer from sciatica, osteoarthritis, pinched nerves, herniated discs, or spinal stenosis, Pain Treatment Specialists has a minimally invasive treatment that will work for you. For example, if you suffer from lower back pain or sciatica, a lumbar epidural is a highly effective treatment tool. During this procedure your back pain doctor uses a fluoroscope to find the exact area needed for injection, and then delivers the pain medicine to the epidural space of your spine. The procedure is painless, and you'll instantly feel lower back pain relief that lasts weeks, if not months.
Lumbar radiofrequency ablation is another minimally invasive back pain treatment that doesn't use steroids for pain relief. Instead, this procedure uses heat energy to block pain signals created by irritated nerve endings that transmit pain signals to the facet joint. One of the best outcomes of this pain treatment is that your pain relief typically lasts 6-8 months.
Book an appointment at Pain Treatment Specialists and begin the discussion about how you'll treat your chronic neck and back pain. Our pain management doctors have a wide variety of minimally invasive treatments designed to relieve your chronic pain symptoms without surgery.
Why Should I Avoid Spine Surgeons?
In some cases, meeting with a spine surgeon is unavoidable. If you're suffered a traumatic accident, or are experiencing loss of bowel or bladder control, then back surgery may be your only treatment option. However, whenever possible you should explore more conservative options first, Why should you avoid back surgery?
It's invasive and painful. You'll need to stay in the hospital after your surgery, and any type of surgery presents risks for infection. Additionally, you'll need 6-8 weeks of recovery time to get back on your feet.
There's no guarantee that one surgery will work. What happens after your recovery and you're still in pain? Another surgery might be required, which is a huge, painful hassle.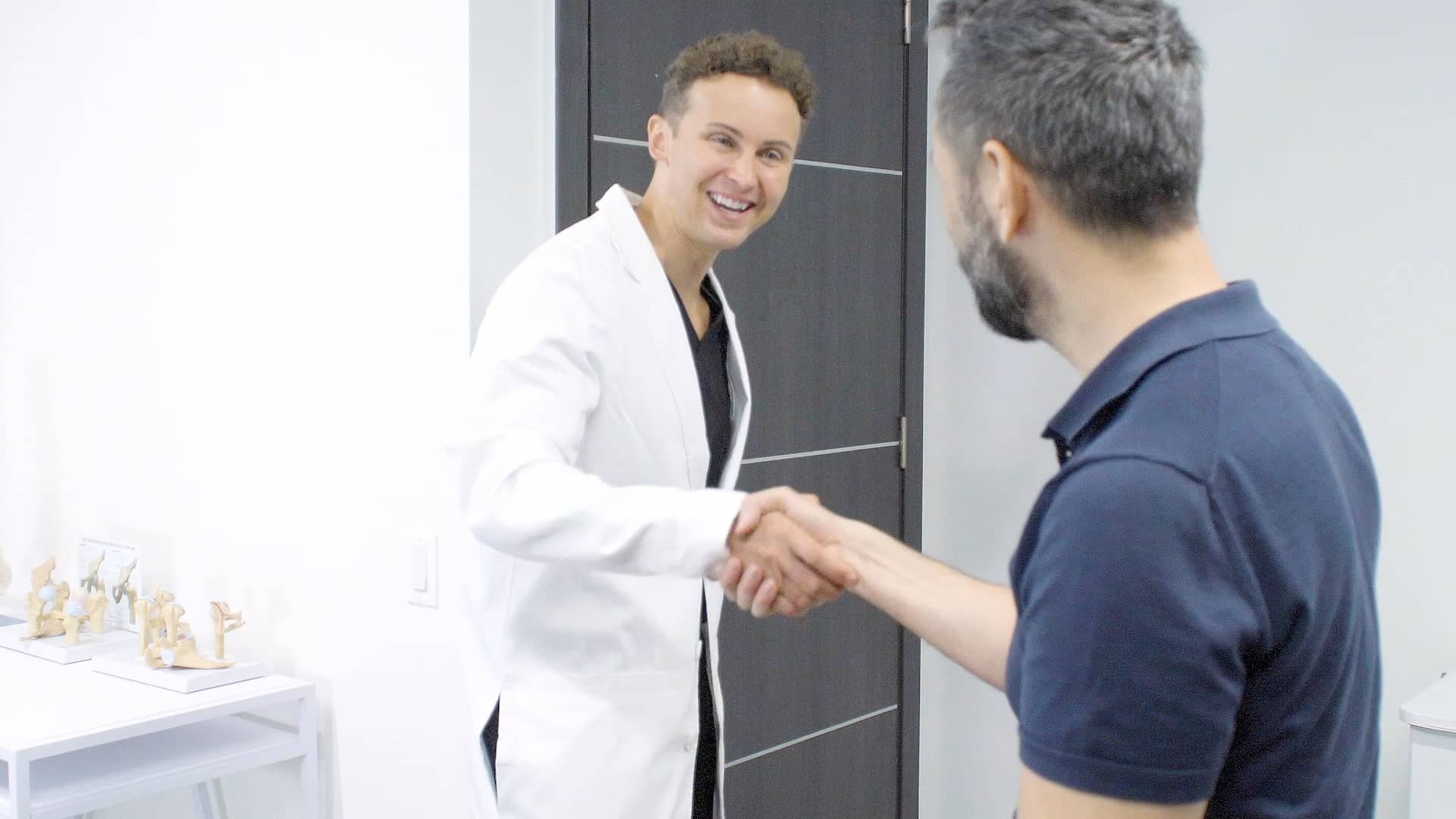 We offer free insurance verification! Fill out the form and expect a call from one of our agents:
It exposes you to addictive narcotics. You'll be prescribed opioids to help you recover from your back surgery, which are highly addictive. Any time you can avoid narcotics, you should.
Don't spend another day catering to your chronic back and neck pain. Put a stop to the daily discomfort by calling Pain Treatment Specialists and meeting with one of our Harvard trained back pain doctors for minimally invasive back pain treatments that provide effective back pain relief.
LEARN MORE ABOUT OUR TEAM OF SPINE & JOINT SPECIALISTS IN NEW YORK & NEW JERSEY:

Call us
Speak instantly with an agent to verify your insurance and book an appointment.
(866) 446-0946

Book Online
Visit our
Book appointment 
page
and instantly request an appointment at a Spine & Joint center near you. We offer Free Insurance Verification before your appointment.

Get Directions
Learn how to easily get to the Spine & Joint center locations.
FEATURED POSTS BY PAIN DOCTORS
How Does Physical Therapy for Back Pain Help You Feel Better?Once the spring weather begins to thaw winter's chill, a host of outdoor activities become accessible again. On a particularly balmy afternoon, you hit the links for a quick round of golf. Your body feels...
read more