Learn How Shoulder Specialists Avoid Total Shoulder Replacement with Pain Medicine
Sometimes an unexpected day off from work provides you with some much-needed time to finish household tasks that always seem out of reach. Changing the shower curtain, wiping down baseboards, and cleaning windows remove grime and dust from your house, but definitely add to your shoulder pain. All of that reaching and scrubbing for long periods of time makes your shoulder ache, and cuts your to-do list of tidying tasks short. Before you take a rest to admire your sparkling windows, you pull out your phone and begin looking for shoulder treatment specialists who are familiar with your type of shoulder joint pain.
Pain Treatment Specialists is the top-rated pain clinic in your area, and has several locations in NYC, Long Island, and northern NJ. Their shoulder specialists utilize minimally invasive treatments for shoulder pain like platelet-rich plasma injections and steroid injections. You don't want to meet with a shoulder surgeon for a surgical procedure, since that would impact all of your daily activities. Instead, you'd rather book an appointment with an interventional pain doctor and explore more conservative treatments for shoulder pain. Scheduling an appointment with Pain Treatment Specialists is quick and easy, and you look forward to your upcoming consultation so you can finally get to cleaning that stubborn stain in your bathtub.
What Qualifications do Shoulder Treatment Specialists Have?
Not all doctors treat shoulder pain with the same methods. For example, shoulder surgeons and orthopedic surgeons focus on treating shoulder joint issues with surgical procedures such as a total shoulder replacement. For most people who suffer from pain caused by normal wear and tear, this drastic and invasive surgery is often avoided with minimally invasive shoulder pain treatments. This is why your shoulder treatment specialist should also be an interventional pain doctor.
At Pain Treatment Specialists, all of our shoulder treatment doctors are interventional pain doctors. Their goal is treating your pain without the use of surgery or addictive narcotics, and returning you to your daily activities as quickly as possible. One of our highly-rated pain doctors is Dr. Laura Lombardi, who is double board-certified in anesthesiology and pain medicine. Her specialty is fluoroscopic-guided pain treatments, which use a special x-ray to locate the exact source of your shoulder pain. This allows her to target your treatment and provide the most effective pain relief. As a regular contributor to medical textbooks on this topic, Dr. Lombardi is regularly consulted by her colleagues for her expertise on this technique.
Look for shoulder treatment specialists who are also interventional pain doctors. You'll find this combination at Pain Treatment Specialists, where our pain doctors customize treatment plans for every patients' pain needs.
Are Minimally Invasive Treatments Better Than a Total Shoulder Replacement?
Any time you can avoid surgery, you should do so. Shoulder surgery takes you off from work for several weeks, and requires help with daily tasks like showering and dressing. There's also no guarantee that just one surgery will relieve your pain. Instead, look for more conservative options that also provide long-lasting results. At Pain Treatment Specialists, our pain doctors only focus on treatments that directly address your shoulder pain and allow you to resume normal activities quickly.
Steroid injections are used for several types of shoulder injuries, and are often used in conjunction with physical therapy for maximum effectiveness. Your physical therapist uses stretches and weights to increase your shoulder's range of motion, which is aided by the pain relief provided by corticosteroids.
Lubricant injections are useful for people suffering from osteoarthritis or pain due to normal wear and tear. This treatment supplements your shoulder joint's hyaluronic acid, which is the main component of joint fluid. This allows your arm to move more smoothly and without a painful grinding sensation.
Platelet-rich plasma therapy, also known as PRP therapy, uses your own blood to promote healing. Your blood's growth platelets are isolated through a centrifuge and then injected into your shoulder. The platelet-rich blood promotes healing in your injured shoulder.
Avoiding shoulder surgery is your best option for treating most types of shoulder pain. Consult with the pain doctors at Pain Treatment Specialists and see how our team of Harvard-trained pain doctors treats shoulder pain with minimally invasive treatments.
What Kinds of Activities Cause Shoulder Wear and Tear?
Any job or sport with repetitive motions causes wear and tear in your shoulder joint. Construction workers, welders, painters, and tennis players all use their arms in the same motion again and again. This causes thinning cartilage, which absorbs the shock of your arm's movements. While these activities cause your chronic pain, it will continue into daily activities like getting dressed if it's not addressed properly. Since shoulder pain can be a progressive condition, it's critical to meet with shoulder treatment specialists for treatments.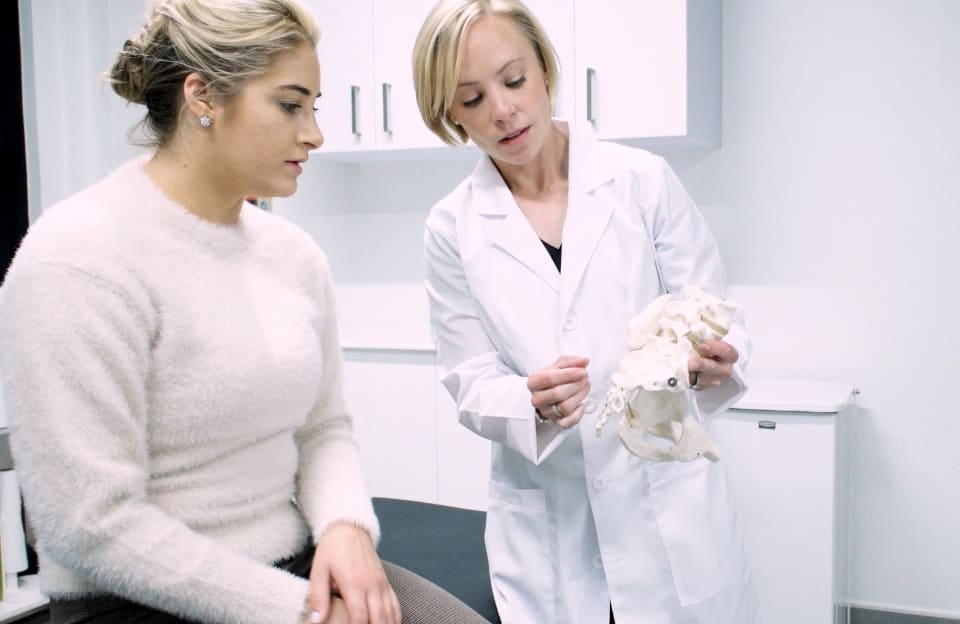 We offer free insurance verification! Fill out the form and expect a call from one of our agents:
With several locations in NYC, Long Island, and northern NJ, Pain Treatment Specialists work with every patient to ensure their complete satisfaction with their shoulder pain treatments. Our shoulder treatment specialists aim to relieve chronic pain with minimally invasive treatments that provide long-lasting pain relief.
LEARN MORE ABOUT OUR TEAM OF SPINE & JOINT SPECIALISTS IN NEW YORK & NEW JERSEY:

Call us
Speak instantly with an agent to verify your insurance and book an appointment.
(866) 446-0946

Book Online
Visit our
Book appointment 
page
and instantly request an appointment at a Spine & Joint center near you. We offer Free Insurance Verification before your appointment.

Get Directions
Learn how to easily get to the Spine & Joint center locations.
FEATURED POSTS BY PAIN DOCTORS
How Do You Know When to See a Doctor for Back Pain?Getting ready for a warm weather vacation? Time to unpack your summer clothing bins and begin packing your bags. You head to the basement to begin sorting through swimsuits and tank tops, but are left stunned by the...
read more