Consult a Neck Specialist for Optimal Neck Pain Relief
The internet is a great source of entertainment, and can also be a valuable research tool when used properly. If you're looking for the best new midsize truck, you'll have to look at the quality of your search results before putting too much stock into each article. When you start to see the same truck making the top of several lists from a variety of sources, then you know that you've found a truck that is reliable according to several different reviewers.
The same goes for finding a neck specialist. Neck pain is a common condition, and there are many neck pain doctors you can choose from. For example, a cursory search for a back doctor near me might reveal "back specialist Minneapolis", "spine clinic Woodbury MN", "spine doctors Minneapolis", "back specialist MN", or "spine specialist Minneapolis." None of these search results are useful for you, since you're really looking the best neck pain specialist in NYC. At the top of every patient review, you'll see Pain Treatment Specialists. This is because the spine specialists at Pain Treatment Specialists specialize in neck pain relief that is minimally invasive and also highly effective. You can easily request an appointment at their cutting-edge pain clinic on Madison Avenue in Midtown Manhattan.
Which Neck Specialist is the Best Back Doctor Near Me?
What doctor treats back and neck pain? This is known as a spine doctor, spine specialist, or neck specialist. These types of doctors deal with cervical pain, pinched nerves, injured facet joints, and the diagnosis and treatment of chronic neck pain. Spine surgeons are different than neck specialists, since their primary form of treatment involves neck surgery. At Pain Treatment Specialists, all of our neck specialists are pain management doctors, which means that they don't recommend neck surgery unless medically necessary. Each of the pain medicine doctors at Pain Treatment Specialists use more conservative treatments for neck pain relief, such as steroid injections, physical therapy, and nerve blocks. When you request an appointment at our pain clinic in NYC, you meet with one of the following neck and back doctors near me:
Dr. Namrata Khimani: Dr. Khimani is an honors graduate of Harvard Medical School, and is also a nationally recognized pain specialist by the American Board of Anesthesiology. Dr. Khimani was chosen by her peers for the role of Chief Resident and New York Presbyterian Hospital– Columbia University, and followed this with an advanced fellowship in interventional pain management at Brigham and Women's Hospital: Harvard Medical School. This depth of experience in the field of pain medicine means that Dr. Khimani has extensive experience in neck pain relief using interventional neck pain treatments.
Dr. Shane Volney: Dr. Volney was awarded the position of Chief Resident while completing his anesthesiology residency at Vanderbilt University Medical Center. This was followed by a pain management fellowship at The Massachusetts General Hospital– Harvard Medical School and a fellowship in palliative medicine at Harvard. Dr. Volney has extensive experience in providing advanced therapies in neck pain treatment, and is a top neck pain specialist in NYC.
For neck and back pain, which doctor to consult? Book an appointment at Pain Treatment Specialists, where you'll meet with pain doctors who trained at Harvard Medical School, and genuinely care about returning patients to a pain free life.
What are Some Minimally Invasive Options for Neck Pain Relief?
When you're completing internet research about neck pain and neck specialists, you'll come across some topics that you haven't heard about or discovered before. For example, seeing the phrases "can you use a lidocaine patch on your neck" or "lidocaine patch for pinched nerve in neck" leads you down a rabbit hole trying to figure out this new term. A lidocaine patch is a topical anesthetic, and provides some pain relief in affected areas. However, because your neck has sensitive skin, this patch may cause irritation. It also doesn't address the underlying neck pain condition, which is why scheduling an appointment at Pain Treatment Specialists is so critical. During your appointment, your neck specialist goes through a thorough diagnosis and treatment of your neck pain, and customizes a treatment plan that works just for you. Some of the minimally invasive neck pain treatments offered include:
Physical Therapy: A physical therapist uses their background in exercise science to create a therapy plan for neck pain relief. This may include specific stretches or exercises, massage therapy, or heat and cold therapy to increase your neck's mobility and range of motion.
Trigger Point Injections: Have you ever felt a "knot" in your neck or shoulders? This is caused by a trigger point, which is a knot that occurs deep within your connective tissue and can't relax after being overused. A trigger point injection relaxes these knots and provides neck pain relief.
Cervical Facet Block Injection: If you suffer from neck arthritis, then a cervical facet block injection provides targeted neck pain relief. Your neck specialist uses a special x-ray to determine the specific facet joints in your cervical spine that are causing pain, and injects a small amount of steroid medicine and local anesthetic. This numbs the facet joint and blocks your neck pain.
When you meet with a neck specialist in NYC, you'll find a wide variety of minimally invasive neck pain treatments that provide effective neck pain relief.
What Can I Do At Home for a Pinched Nerve?
Seeing a neck specialist is the best way to find relief from a pinched nerve in your neck. However, you can still use some at-home remedies for a pinched nerve to provide some pain relief.
First, your posture is very important. FInd a position that provides the least amount of pain, and try to stay in that position as long as you can. Using a standing workstation for your computer can also help treat a pinched nerve and improve your posture.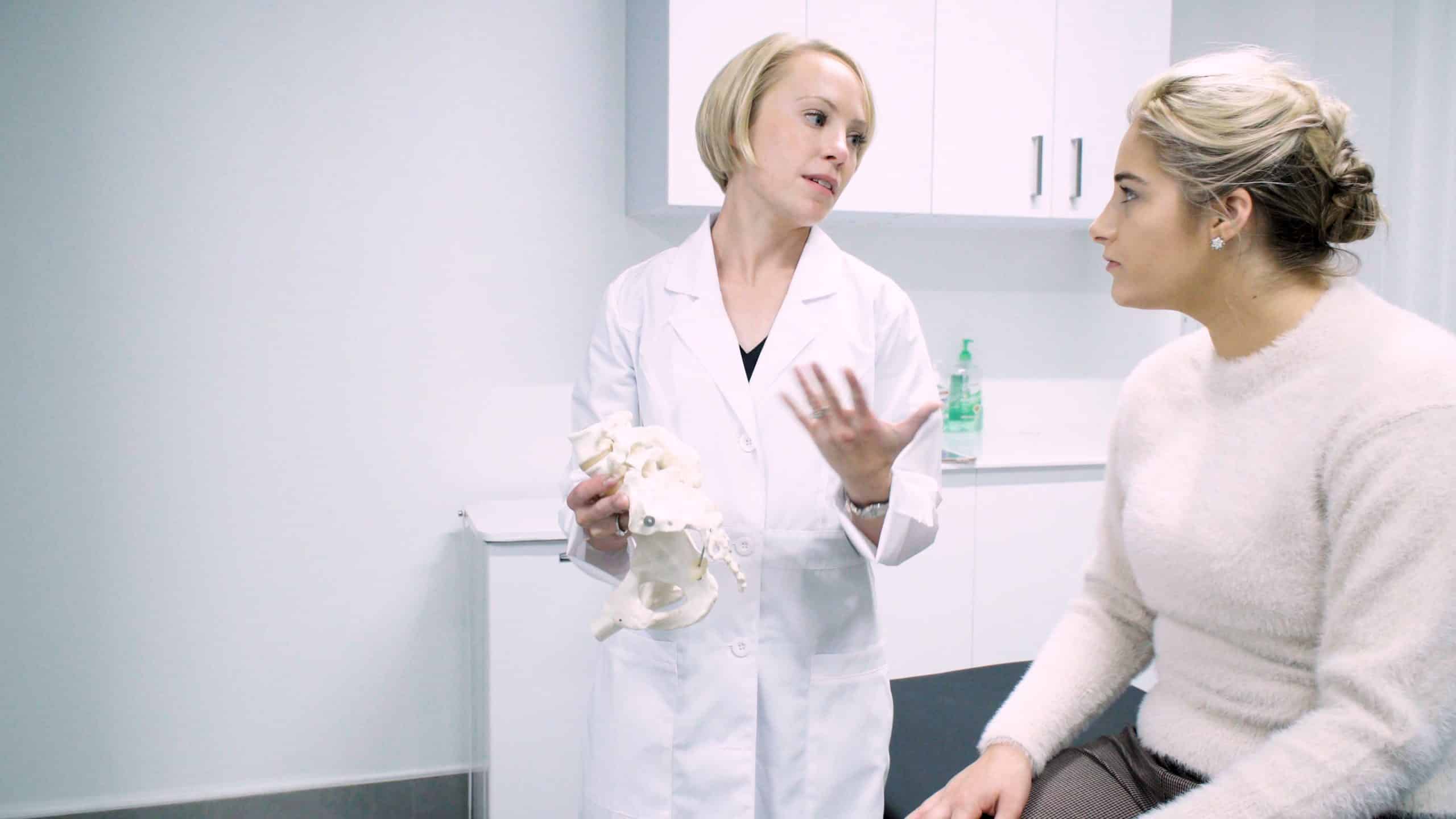 We offer free insurance verification! Fill out the form and expect a call from one of our agents:
Stretching is also a great way to keep your muscles and ligaments flexible, while providing pain relief. Heat treatment or a hot shower can also help increase blood flow and promote the healing process.
When you're ready to find the best neck specialist in NYC, request an appointment at Pain Treatment Specialists. We also have pain clinics in northern NJ that are conveniently located for expert neck pain relief.
LEARN MORE ABOUT OUR TEAM OF SPINE & JOINT SPECIALISTS IN NEW YORK & NEW JERSEY:

Call us
Speak instantly with an agent to verify your insurance and book an appointment.
(866) 446-0946

Book Online
Visit our
Book appointment 
page
and instantly request an appointment at a Spine & Joint center near you. We offer Free Insurance Verification before your appointment.

Get Directions
Learn how to easily get to the Spine & Joint center locations.
FEATURED POSTS BY PAIN DOCTORS
How Does Physical Therapy for Back Pain Help You Feel Better?Once the spring weather begins to thaw winter's chill, a host of outdoor activities become accessible again. On a particularly balmy afternoon, you hit the links for a quick round of golf. Your body feels...
read more