Top 4 Benefits From Seeking Hip Pain Treatment
Living with hip pain is a daily balancing act. You want to go about your day like everything is normal, but the reality is you're constantly anticipating when your hip will re-route your plans. You're not sure what's causing your sore hip muscles, but are nervous because the pain isn't getting any better. There are many benefits to seeking hip pain treatment, but you're afraid that you'll hear the words "hip replacement" at your consultation.
This is why it's crucial to contact Pain Treatment Specialists for your joint pain. At their state of the art pain clinics, you'll find a wide variety of minimally invasive hip pain treatments that identify and address your hip pain without surgery. Schedule an appointment and find hip joint pain solutions that provide long lasting pain relief. During your visit, your pain doctor will explain some of the top reasons why hip pain treatment improves your life.
Reason #1: You'll Understand the Root Cause of Pain in the Hips
During your initial consultation at Pain Treatment Specialists, you'll have time to meet with one of our expert pain doctors. They'll carefully listen to your hip pain concerns, and then perform a gentle physical examination. If needed, additional imaging is ordered to properly diagnose the source of your hip pain. Your pain doctor then explains the cause of your hip pain, and then customizes a treatment plan that works for your specific hip condition.
Common types of hip pain include rheumatoid arthritis hip pain, ankylosing spondylitis hip pain, hip bursitis, hip injuries, or hip tendonitis. Once your pain is properly diagnosed, you can begin rheumatoid arthritis hip treatment, learn how to manage hip arthritis pain, and how hip pain medication and treatments curtail your chronic pain.
The pain doctors at Pain Treatment Specialists look forward to identifying your hip pain and providing effective pain treatments that improve your quality of life.
Reason #2: You'll Receive Cutting-Edge Hip Pain Treatments
You don't need to assume that hip replacement is the only solution for your hip pain. At Pain Treatment Specialists, we utilize minimally invasive procedures to treat hip pain. Whether you have RA hip joint pain, psoriatic arthritis hip pain, a bruised hip, or pain and swelling, you'll find a minimally invasive treatment that is effective at our pain clinics.
Steroid injections are fast-acting and provide effective pain relief. Your pain doctor administers the corticosteroid injection, and you'll be back on your feet the same day. You'll feel the effects of the steroid injection almost immediately as your hip pain and swelling is dramatically reduced. Viscosupplementation is another hip pain treatment that supplements your natural joint fluid and makes it easier for your hip's joints to glide over each other. This procedure involves injecting hyaluronic acid into your hip joint capsule, and also allows you to resume your normal activities later in the day.
Knowing that you don't have to resort to hip replacement surgery is an excellent reason to meet the pain doctors at Pain Treatment Specialists. Book a consultation today and begin the conversation about treating your hip pain.
Reason #3: Your Mental Health Improves When Your Hip Pain Disappears
Sore hip muscles aren't just a burden on your body, but also your mental health. Having to anticipate every movement and alter activities you enjoy is draining both physically and mentally. When you seek the medical advice of the pain doctors at Pain Treatment Specialists, you'll be able to resume your life without worrying about hip pain. This allows you to say "yes" to so many activities, trips, and adventures that you've been putting off due to your aching hips.
The unintended side effects of reclaiming your life include increased activity levels and exercise, which helps with losing weight and benefitting your heart health. After receiving your hip pain treatment, you'll be able to re-join your friends and family instead of sitting on the sidelines.  There's tremendous relief in being able to return to your normal life!
Let the hip pain doctors at Pain Treatment Specialists help you regain control of your life with minimally invasive pain treatments.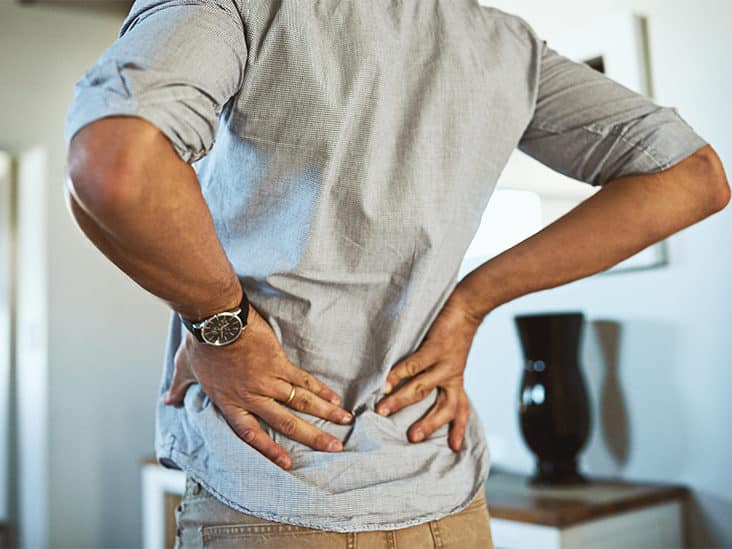 We offer free insurance verification! Fill out the form and expect a call from one of our agents:
Reason #4: You Don't Need to Consider a Hip Replacement
The idea of undergoing a hip replacement is frightening. Not only is it a painful surgery, but the long recovery time and need for assistance while recovering feels incredibly daunting. This is why the joint pain doctors at Pain Treatment Specialists avoid hip replacement surgery unless it is medically necessary. They prefer to use more conservative treatments like steroid injections, viscosupplementation, and physical therapy for pain relief. You'll leave their pain clinics feeling refreshed and without your usual hip pain, and don't have to entertain an invasive and life-altering surgery.
There are many reasons why choosing hip pain treatment is a good idea, but the best reason is that it dramatically improves your quality of life. Book an appointment at Pain Treatment Specialists and see how easy it is to take the first steps towards a pain-free life.
LEARN MORE ABOUT OUR TEAM OF SPINE & JOINT SPECIALISTS IN NEW YORK & NEW JERSEY:

Call us
Speak instantly with an agent to verify your insurance and book an appointment.
(866) 446-0946

Book Online
Visit our
Book appointment 
page
and instantly request an appointment at a Spine & Joint center near you. We offer Free Insurance Verification before your appointment.

Get Directions
Learn how to easily get to the Spine & Joint center locations.
FEATURED POSTS BY PAIN DOCTORS
How Do You Know When to See a Doctor for Back Pain?Getting ready for a warm weather vacation? Time to unpack your summer clothing bins and begin packing your bags. You head to the basement to begin sorting through swimsuits and tank tops, but are left stunned by the...
read more