Looking for Advice on Back Pain? Pros and Cons from a Harvard-Trained Pain Doctor
Before making a major decision, you're someone who likes to list the pros and cons to help you make a rational choice. You've used this technique to help you buy a new car, purchase a home, and decide on your next family vacation. You're hoping that this process helps you decide whether or not you should seek treatment for your back pain, which is increasingly interfering in your daily life. Ideally you'd like to avoid invasive back surgery and focus on more conservative treatments like a steroid or epidural injection for pain relief. A friend recommends contacting Pain Treatment Specialists, since she found long-lasting relief from back pain with the same kind of methods you're looking for.
The back pain doctors at Pain Treatment Specialists are nationally recognized pain specialists who focus on minimally invasive treatments for back pain. All of their highly-trained interventional pain doctors understand how back pain affects your overall quality of life, and strive to find solutions with conservative treatments. Before you book an appointment, you decide to make an "epidural for back pain pros and cons list" so that you can discuss this during your initial consultation.
An Epidural for Back Pain: Pros and Cons List
Making your "epidural for back pain pros and cons" list helps you isolate areas that you'd like to discuss with your pain doctor. At Pain Treatment Specialists, we allow plenty of time during your consultation to talk about your concerns and ask questions about your diagnosis and treatment. During your initial consultation at Pain Treatment Specialists, you'll undergo a gentle physical examination that isolates the areas where you're feeling pain, and then have a discussion about what movements cause the most back pain. If needed, additional images are ordered to determine the exact source of your back pain. Our back pain doctors then discuss the cause of your back pain, which could stem from osteoarthritis, sciatica, herniated discs, overuse, or a muscle strain. Depending on the cause of your back pain, your customized back pain treatment plan varies. Not all back pain issues are treated with the same methods, and are tailored to suit your needs.
If your lower back pain is caused by sciatica, then an epidural for back pain is an effective treatment. What is an epidural? This injection is administered to the epidural space of your spine, and includes a local anesthetic and steroid medication. Patients suffering from sciatica or herniated discs feel significant pain reduction that allows them to regain use of their lower back.
What are the pros of an epidural steroid injection?
It is a minimally invasive treatment for back pain
It provides targeted pain relief in your lower back
Patients report feeling significant improvement in lower back mobility after an epidural steroid injection
It allows patients the ability to begin physical therapy as a part of their treatment plan
The procedure only takes about 30 minutes
You'll recover in the pain clinic for an hour or so after your procedure and then continue your day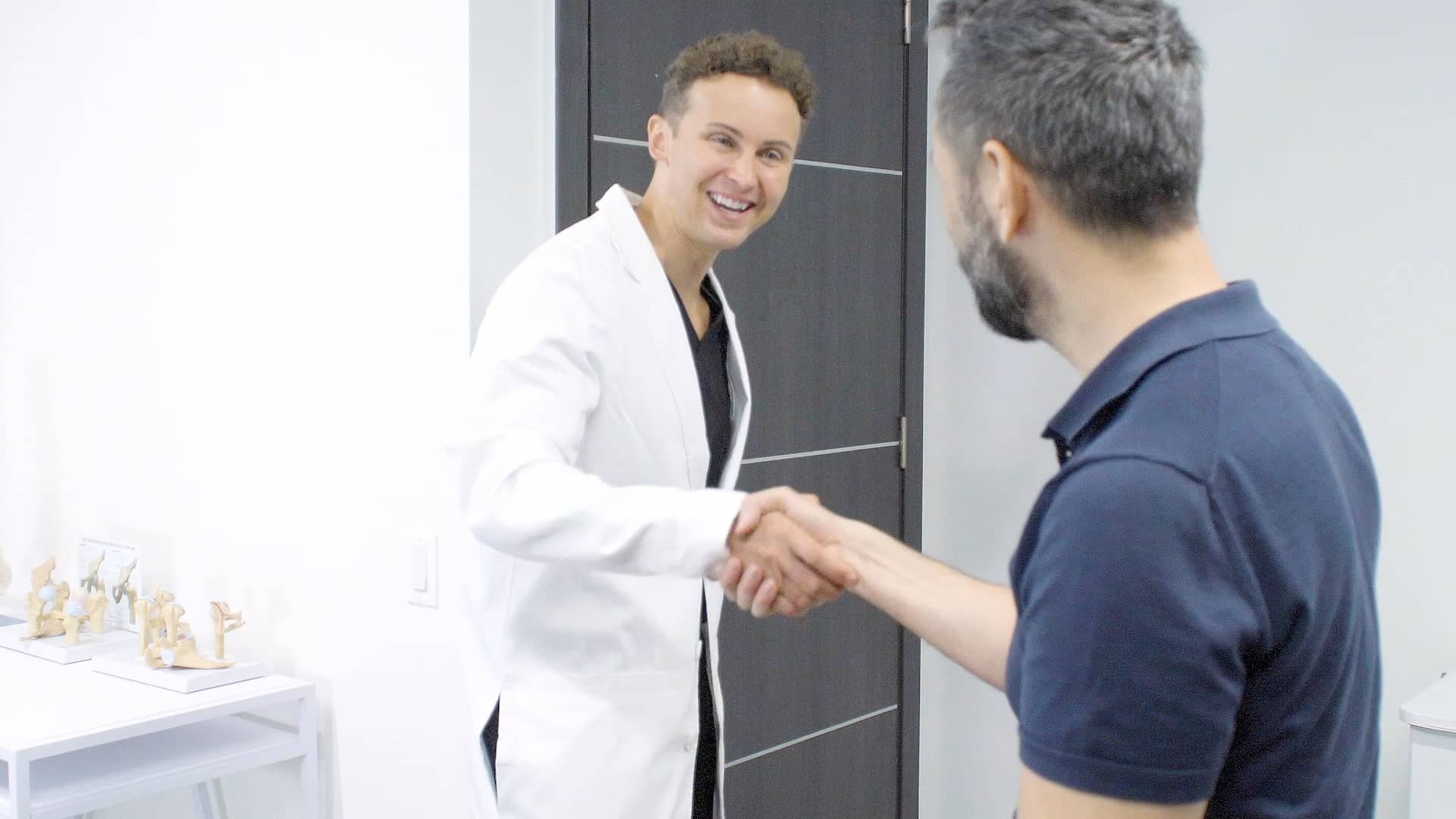 We offer free insurance verification! Fill out the form and expect a call from one of our agents:
What are the cons of an epidural steroid injection?
After the procedure, you may feel post-injection pain or brief nausea
You may feel slight discomfort during the procedure, which can be alleviated through the use of a local anesthetic
The pain relief is not permanent, but is long-lasting
During your initial consultation at Pain Treatment Specialists, our expert back pain doctors determine the best course of treatment depending on your back pain condition. Schedule an appointment at one of our pain clinics in northern NJ, Long Island, or NYC and begin addressing the cause of your lower back pain.
Common Questions About Lower Back Pain After an Epidural
The back pain doctors at Pain Treatment Specialists are ready to answer all of your questions about lower back pain and epidural steroid injections. Here are some commonly asked questions:
How long before an epidural steroid injection works? It takes a few days for the injection to fully take effect.
How many epidural steroid injections can I have? Your back pain doctor decides the amount you can receive per year depending on your feedback. Typically, an epidural steroid injection can be given 3 times a year.
Can an epidural cause back pain years later? No, this injection does not initiate back pain in the future. It relieves the pain you currently feel.
How does an epidural steroid injection work? The epidural space around the spinal nerves in your lower back contains nerve roots that may be inflamed due to overuse or a chronic pain condition like herniated discs. An epidural steroid injection alleviates the pain and pressure on your spinal nerves, which decreases your pain and swelling. It can also decrease leg pain associated with conditions like sciatica.
What are epidural side effects? You may feel slight post epidural back pain from the injection site, which quickly fades. Other minor side effects include headache, nausea, and dizziness. These symptoms typically resolve shortly after your injection, which is why your back pain doctor has you remain in the pain clinic to monitor your reaction.
Medical procedures like epidural steroid injections are highly effective at reducing lower back pain and allowing you to begin additional treatments such as physical therapy. At Pain Treatment Specialists, we'll help you navigate through your "epidural for back pain pros and cons list" during your appointment. Meet with our back pain doctors today and begin feeling relief from your lower back pain!
LEARN MORE ABOUT OUR TEAM OF SPINE & JOINT SPECIALISTS IN NEW YORK & NEW JERSEY:

Call us
Speak instantly with an agent to verify your insurance and book an appointment.
(866) 446-0946

Book Online
Visit our
Book appointment 
page
and instantly request an appointment at a Spine & Joint center near you. We offer Free Insurance Verification before your appointment.

Get Directions
Learn how to easily get to the Spine & Joint center locations.
FEATURED POSTS BY PAIN DOCTORS
How Does Physical Therapy for Back Pain Help You Feel Better?Once the spring weather begins to thaw winter's chill, a host of outdoor activities become accessible again. On a particularly balmy afternoon, you hit the links for a quick round of golf. Your body feels...
read more