Looking for the Best Back Doctor Near Me? Schedule an Appointment with Pain Treatment Specialists
In your area, you know exactly where to find the best places for services and goods. This comes from a combination of experience, recommendations, and reading online reviews. Lately, your lower back is causing a lot of pain and aggravation. You've tried using at-home treatments like icing and stretching, but your back still hurts. This is your sign that it's time to meet with a back pain doctor who can find the proper solution for your chronic back pain. So, you start asking your friends and family for recommendations about the best back doctor in your area. Each person has the same response when you ask "Who is the best back doctor near me?"
The unanimous answer is "Pain Treatment Specialists." When you follow up with "Why is Pain Treatment Specialists the best spine specialist near me?" the answers include:
It's easy to book an appointment and their back pain clinics are located nearby
Their front-end staff is courteous and helpful
Each pain doctor is nationally recognized in pain medicine
Their back pain doctors took their time during appointments
Your back legitimately feels better after your back pain treatments
When many of your friends and family have a strong recommendation, you decide it's time to schedule an appointment at one of their pain clinics in NYC and northern NJ. You're ready for your back pain to take a back seat and allow you to live your life without chronic pain.
Who is the Best Back Doctor Near Me?
Some of your friends and family rely solely on the internet for their recommendations and guidance. If your mom was in charge of finding a back pain doctor, her search queue would be littered with phrases like "top rated cervical spine surgeons", "back spine doctor near me", "doctor near me for back pain", and "neck, back and spine doctor." You prefer a healthy mix of online investigating and in-person suggestions. Luckily, Pain Treatment Specialists has glowing reviews in both arenas! Their back and neck pain doctors consistently receive 5-star reviews online, and follow up with patients to ensure a successful treatment plan.
One of our top back doctors is Dr. George Hanna. He is double certified in anesthesiology, interventional pain management, and pain medicine. Additionally, he completed a pain management fellowship at Brigham and Women's Hospital–Harvard Medical School. From here, Dr. Hanna was appointed as a Clinical Instructor of anesthesia at Harvard, where he later moved on to become the Director of Pain Innovations and Technology. While Dr. Hanna's educational background is impressive, his bedside manner and back pain treatment plans are what earn him such rave reviews. His patients feel that he is trustworthy, compassionate, and empathetic to their back pain issues. After meeting with Dr. Hanna, you'll feel confident that a proper back pain treatment plan is being put into place.
The top spine doctors are found at Pain Treatment Specialists. Schedule an appointment today and see why our interventional pain doctors are highly recommended in the area.
What are the Best Pain Management Treatments for Back Pain?
Many people postpone seeing a back pain specialist because they fear that back surgery is inevitable. Surgery is invasive and painful and completely alters your life for several months. The back pain doctors at Pain Treatment Specialists agree that you should avoid surgery unless medical advice, diagnosis, or treatment warrants such extreme measures. In many cases, back pain is alleviated through more conservative options such as ablations and steroid injections.
Some of the minimally invasive back pain treatments offered at Pain Treatment Specialists include:
Physical therapy: When used in conjunction with pain medicine, physical therapy is a highly effective tool for treating back pain. Your physical therapist works with your back pain doctor when developing a treatment plan that includes stretches, aerobic activities, and heat and cold therapies.
Steroid Injections: Your pain doctor uses a special x-ray to inject steroid medicine and a local anesthetic into your affected sacroiliac joint. These joints are next to the spine, and also connect the spine to the pelvic bones. When irritated, you'll experience intense discomfort and pain in your lower back. Steroid injections provide targeted and long-lasting back pain relief.
Lumbar Facet Injection: Facet joint injections are useful for patients who suffer from lower back pain caused by arthritis. Your facet joints are located at each segment of the spine and provide stability. A lumbar facet injection relieves pain with a local anesthetic which blocks pain.
Not sure what back pain treatment is right for you? Contact the pain doctors at Pain Treatment Specialists and schedule a consultation with one of our nationally recognized back pain experts.
How Does Pain Management Improve My Quality of Life?
You can receive lots of health tips that involve increased movement or exercise, but when your back aches it's very difficult to implement them. Pursuing back pain treatments is one way to greatly improve your quality of life. After meeting with a back pain doctor, the patients at Pain Treatment Specialists report that:
Their energy and activity levels have increased
Their overall mood is improved
They no longer cancel plans or miss work due to back pain
They feel confident that there is a proper treatment plan in place if their back pain returns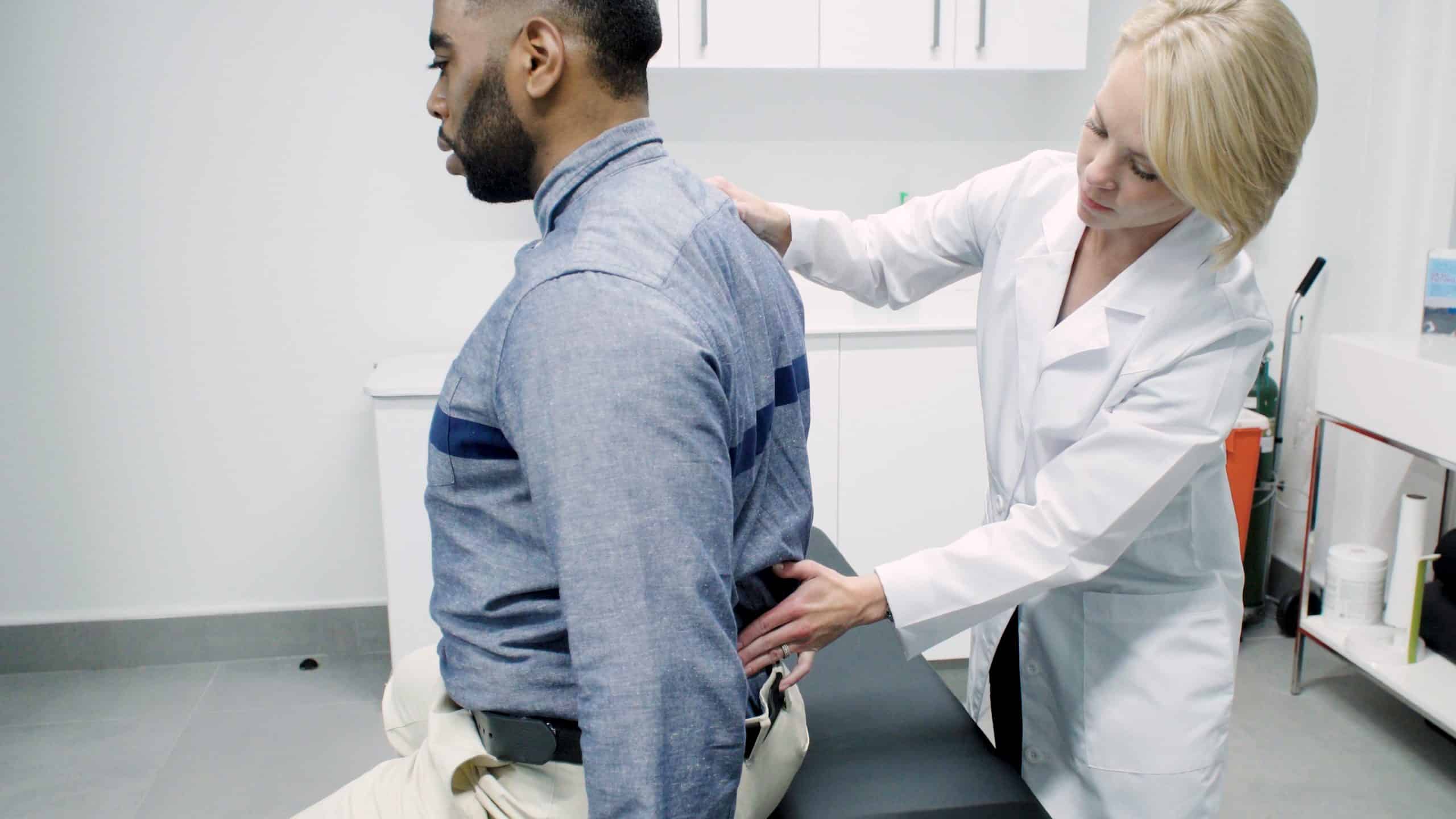 We offer free insurance verification! Fill out the form and expect a call from one of our agents:
Scheduling an appointment at Pain Treatment Specialists is the best way to begin improving your quality of life. Listen to the recommendations of your friends and family, who all agree that their back pain doctors are knowledgeable, compassionate, and caring.
LEARN MORE ABOUT OUR TEAM OF SPINE & JOINT SPECIALISTS IN NEW YORK & NEW JERSEY:

Call us
Speak instantly with an agent to verify your insurance and book an appointment.
(866) 446-0946

Book Online
Visit our
Book appointment 
page
and instantly request an appointment at a Spine & Joint center near you. We offer Free Insurance Verification before your appointment.

Get Directions
Learn how to easily get to the Spine & Joint center locations.
FEATURED POSTS BY PAIN DOCTORS
How Do You Know When to See a Doctor for Back Pain?Getting ready for a warm weather vacation? Time to unpack your summer clothing bins and begin packing your bags. You head to the basement to begin sorting through swimsuits and tank tops, but are left stunned by the...
read more