Top Back Pain Treatment Doctors Suggest Tips for Chronic Back Pain
Suffering from back pain? You're not alone. This chronic pain condition is not only common, but also extremely painful. Making easy decisions throughout the day such as what you'll make for dinner become overly complex when you suffer from chronic back pain. Now you need to factor in a trip to the grocery store, bending over to grab ingredients, waiting in line, hauling groceries from your trunk, and then standing to prepare the meal. Your back aches just thinking about that long list of activities, and you decide to order takeout instead.
If you're tired of altering your daily activities in order to accommodate your back pain, it's time to schedule an appointment at Pain Treatment Specialists, the top back pain treatment doctors in NYC and NJ. Our board certified back pain doctors are not only graduates of Harvard Medical School, but also top experts in the fields of pain medicine and back pain management. More importantly, the back doctors at Pain Treatment Specialists want to return every patient's quality of life, which is severely impacted while dealing with back pain.
Who Are The Best Back Pain Treatment Doctors?
The best back pain treatment doctors use pain management and interventional pain treatments for chronic back pain. Spine surgeons are not necessarily the best back pain treatment doctors because their primary suggestion for back pain relief is surgery. Primary care physicians or a primary care doctor is also not the best choice for a back pain treatment doctor since their general expertise does not focus just on back pain. At Pain Treatment Specialists, our team of Harvard-trained back pain doctors are specifically trained to diagnose and treat chronic back pain with minimally-invasive back pain treatments. Some of our back pain treatment doctors include:
Dr. Namrata Khimani: The American Board of Anesthesiology's rigorous certification process to become a nationally-recognized pain specialist is only earned by the nation's top doctors. Dr. Khimani proudly possesses this certification, and is also an honors graduate of Harvard Medical School. She takes pride in treating her fellow NYC residents and showing them how much better life feels when you're not experiencing back pain.
Dr. Laura Lombardi: Dr. Lombardi completed an interventional pain medicine fellowship at Harvard, where she mastered fluoroscopic-guided pain treatments. This specific type of x-ray allows her to precisely pinpoint the area in your back that is causing pain and administer the proper treatment.
Dr. Khimani and Dr. Lombardi are two of the best back pain doctors in NYC and NJ. Schedule an appointment today at Pain Treatment Specialists and meet with one of our top back pain doctors, who uses their expertise in pain management to create a customized back pain treatment plan.
How Can a Physical Therapist Help With Chronic Back Pain?
During your initial consultation with a back pain doctor at Pain Treatment Specialists, you'll be asked about your medical history, recent weight loss or weight gain, falls or accidents, and different activities or movements that trigger your back pain. Your back doctor in NYC will then create a customized treatment plan that works to alleviate your specific back pain. This may include physical medicine and rehabilitation, steroid injections, nerve blocks, or other minimally-invasive back pain treatments.
One excellent method for treating chronic back pain is including a regimen of physical therapy. Your back pain doctor works in conjunction with a physical therapist to build strength and increase flexibility in your back. What is a physical therapist? A physical therapist earns a DPT (Doctorate of Physical Therapy) and also holds the proper certifications and licenses required by the state where they practice. Physical therapists possess an in-depth knowledge of the human anatomy, exercise science, biology, psychology, and kinesiology. Their training and education allows them the ability to designate specific exercises and activities that relieve chronic back pain while also building strength in your back muscles.
Book an appointment today at Pain Treatment Specialists to discuss the wide variety of minimally-invasive back pain treatments available at our pain clinics in NYC and NJ.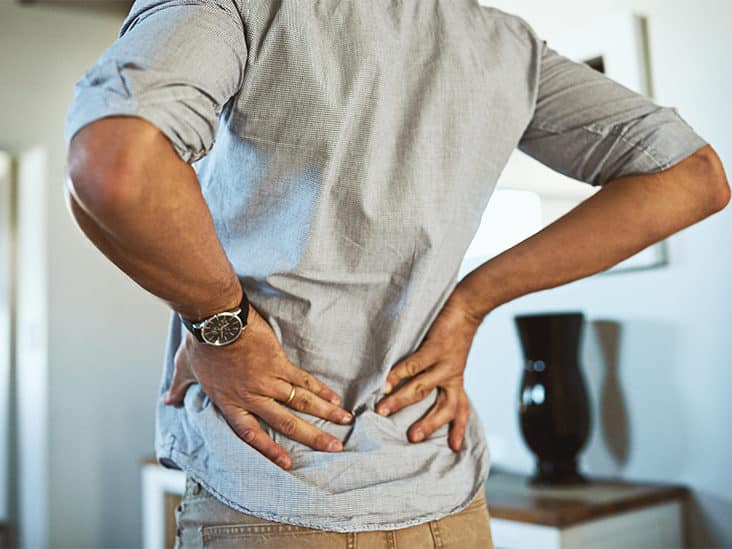 We offer free insurance verification! Fill out the form and expect a call from one of our agents:
Why Should I Avoid Spine Surgeons?
Spine surgeons also have in-depth knowledge about the back and chronic back pain, but their approach for treating back pain is different from a pain management doctor. A back pain treatment doctor who specializes in interventional pain treatments spends their career finding ways to treat back pain that do not involve surgery or narcotics. A spine surgeon is trained to treat back pain by using surgery. Most cases of chronic back pain are easily treated with minimally-invasive back pain treatments, and do not require back surgery.
Back surgery is not only painful, it might not be effective for treating back pain. You may elect to go ahead with back surgery, and find that 6 months later you're still in pain… and need another surgery. Think about the major life disruptions that occur when you have an invasive surgery, and consider whether you should first try interventional pain treatments. Surgery not only takes you off of your feet for several weeks, it also requires a lot of additional assistance while you recover. You'll be out of work for a good period of time, and will need help with even basic tasks. Contrast this with interventional pain treatments like steroid injections or nerve blocks, where you feel instant back pain relief and are on your feet the same day. Meeting with a spine surgeon should not be your first call when deciding on back pain treatment.
Your first contact should be to Pain Treatment Specialists, where our team of Harvard-trained back pain treatment doctors aim to successfully return every patient to a pain-free life.
LEARN MORE ABOUT OUR TEAM OF SPINE & JOINT SPECIALISTS IN NEW YORK & NEW JERSEY:

Call us
Speak instantly with an agent to verify your insurance and book an appointment.
(866) 446-0946

Book Online
Visit our
Book appointment 
page
and instantly request an appointment at a Spine & Joint center near you. We offer Free Insurance Verification before your appointment.

Get Directions
Learn how to easily get to the Spine & Joint center locations.
FEATURED POSTS BY PAIN DOCTORS
How Does Physical Therapy for Back Pain Help You Feel Better?Once the spring weather begins to thaw winter's chill, a host of outdoor activities become accessible again. On a particularly balmy afternoon, you hit the links for a quick round of golf. Your body feels...
read more