Learning something new is a great way to keep your brain active and expand your skill set. Maybe it's teaching yourself the basics of cross stitching or knitting, or perhaps this is finally the year you're going to master the art of cake decorating. How do you learn these new skills and knowledge? You find others, either online or in person, who are experts in that field to show you the best tips and tricks. Learning about your back pain is no different, and meeting with an expert in pain medicine helps you better understand why and how your back hurts.
At Pain Treatment Specialists, you'll meet with a back pain Dr. who is able to clearly explain the causes of your back pain, in addition to creating a customized back pain treatment plan for chronic pain relief. Meeting with a primary care doctor or primary care physicians might give you a basic outline of your back and why it hurts, but these types of doctors do not have the same specialized training as a back pain doctor. The back doctors at Pain Treatment Specialists are all Harvard trained back experts who received multiple certifications from national institutes.
What Can a Back Pain Dr. Do For Chronic Pain?
One of the main reasons why you want to learn about your back pain is because it causes daily, chronic pain. You've been living with your back pain for so long that it's hard to remember exactly when it began, or even why it started to hurt in the first place. When you meet with a back pain Dr. at Pain Treatment Specialists, you'll have an initial consultation where you discuss your medical history, any recent weight loss or weight gain, or possible injuries suffered from a fall or accident. Next, your pain doctor uses their expertise to not only diagnose and explain your back pain, but also create a treatment plan that removes back pain from your life. Some of the back pain treatments used at our pain clinic include:
Physical Therapy:Your back pain Dr. works with a physical therapist to determine the best exercises and movements to alleviate your chronic pain. Using physical medicine and rehabilitation, your physical therapist relies on their expertise in exercise science to help regain mobility and flexibility in your back, while also building strength.
Lumbar Radiofrequency Ablation: One thing you'll learn from your pain doctor is that lower back pain is often caused by an inflamed lumbar facet joint. Facet joints are located in pairs along the spine, and provide stability and flexibility for your back. Lumbar radiofrequency ablation uses heat energy to block pain signals from reaching your facet joints.
The board certified and Harvard trained back pain doctors at Pain Treatment Specialists have a wide variety of back pain treatments available at their pain clinics in NYC and northern NJ.
Who is The Best Back Pain Dr. For Me?
A spine surgeon or orthopedic surgeon is also an expert back pain Dr., but the first meeting to address your chronic pain should not be with a surgeon. This is because a spine surgeon's primary pain relief suggestion is back surgery. Not only is back surgery a major disruption in your life, but there's also no guarantee that it will work. Instead, find a back pain Dr. who uses minimally invasive back pain treatments that provide effective back pain relief. Here are just a few of our interventional pain doctors at Pain Treatment Specialists:
Dr. Laura Lombardi:Dr. Lombardi completed her interventional pain medicine fellowship at Harvard, where she learned the most modern and effective ways to treat back pain without surgery. Additionally, she is double board certified in pain medicine and anesthesiology. Dr. Lombardi's speciality is fluoroscopic-guided back pain treatments, which allows her to precisely pinpoint the exact area of your back pain and provide targeted pain relief.
Dr. Namrata Khimani:Dr. Khimani completed an advanced fellowship in interventional pain management at Brigham and Women's Hospital: Harvard Medical School after graduating with honors from Harvard Medical School. Dr. Khimani's patients describe her as a great listener who is patient and thorough in her back pain diagnosis and treatment.
Dr. Lombardi and Dr. Khimani are just two of the expert back pain doctors at Pain Treatment Specialists, where every doctor treats patients with exceptional care and concern.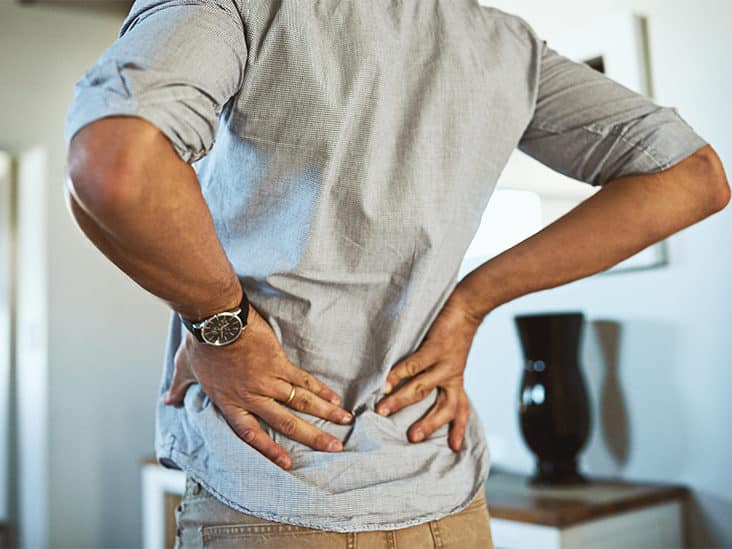 We offer free insurance verification! Fill out the form and expect a call from one of our agents:
How is Chronic Pain Different From Acute Pain?
Not all pain is the same, especially when it comes to your back. This is yet another interesting fact that you'll learn from your back pain Dr. at Pain Treatment Specialists. Depending on the cause and duration of your back pain, it will be categorized as either chronic pain or acute pain. During an initial consultation with your back pain doctor, make sure you are clear about any recent activities or accidents that possibly contributed to your back pain. Keeping a log of your recent activities, or when you felt back pain is a useful tool that assists your pain doctor's diagnosis.
In a medical sense, acute means short in duration, yet severe. For example, if you have a sudden onset of symptoms or pain, this is categorized as acute pain. Acute back pain occurs after a fall, accident, or awkward landing. For example, if your car was recently broadsided at an intersection and now your back hurts, the accident and impact were the specific cause of your acute back pain. Inform your back pain Dr. of any recent incidents that could be the source of your sudden, acute back pain.
The word chronic means long-lasting in duration. If you suffer from chronic back pain, you've had it for a long time. Chronic pain is also caused by repeating the same motions over and over again, like bending and stooping all day over a garden, or lifting and moving heavy objects. Overuse of your back also leads to chronic pain by creating stress on your muscles and tendons.
Learning about your chronic back pain is just one benefit of meeting with an expert back pain Dr. At Pain Treatment Specialists, all of our back pain doctors clearly explain the causes of your back pain, and create treatment plans that finally gets rid of your pain.
LEARN MORE ABOUT OUR TEAM OF SPINE & JOINT SPECIALISTS IN NEW YORK & NEW JERSEY:

Call us
Speak instantly with an agent to verify your insurance and book an appointment. (866) 446-0946

Book Online
Visit our Book appointment page and instantly request an appointment at a Spine & Joint center near you. We offer Free Insurance Verification before your appointment.

Get Directions
Learn how to easily get to the Spine & Joint center locations.
FEATURED POSTS BY PAIN DOCTORS
Who is the Top Nerve Specialist Near Me? Visit Pain Treatment Specialist for the Best ResultsDo you experience pain, numbness, or tingling in your extremities, or sharpness in your lower back that feels like a lightning bolt? These sensations may be the result of...
read more