When your back aches, you'll do anything to find relief. Your friend tells you about some crystals their holistic spiritual coach uses for healing energy, and you give that a shot. (Shocker– they didn't work.) Your mom gives you extra supplements and vitamins to help, but they don't begin to touch your back pain. (Your hair and nails look great, though!) Desperate for relief, you turn to the internet and begin searching for what type of doctor treats back injuries. Your results are as random as the advice you've been given by friends and family. You see "Texas spine care center", "Dr. Ho back support", "chiropractor Snellville", "chiropractor Tucker GA", "Michael Duffy", and "chiropractor Snellville GA."
Whoa. Even the internet isn't providing sensible responses for your back pain. Time to refine your search to include "the best back pain doctor near me."
This is when your search for back pain relief begins to make sense. You see Pain Treatment Specialists appear quite often, and their team of back doctors near me are recognized leaders in the field of pain medicine. Each doctor is board certified and Harvard trained, and provides minimally invasive back pain treatments at their state of the art facilities in NYC and NJ. Finally, it looks like you've found the answer to "back pain, what doctor to see?"
What Back Dr. is Best For Treating Back Pain?
Researching a back Dr. can be as confusing as finding an incoherent search queue to an online question. You'll see phrases like "spine doctor", "back pain doctor", "spine specialist", "what doctor treats back and neck pain", "for back pain which doctor to consult", and "orthopedic surgeons." Among all of these terms, what is the best back pain doctor for you to visit?
You'll want to consult with a pain management specialist for your back pain. A pain management doctor uses minimally invasive back pain treatments that are highly effective for back pain relief. The team at Pain Treatment Specialists are all experts in pain medicine and pain management, and have extensive training in treating chronic pain. Some of our back doctors include:
Dr. Namrata Khimani: Dr. Khimani is an honors graduate of Harvard Medical School, and an expert in interventional pain medicine. She is a nationally recognized pain specialist by the American Board of Anesthesiology, and completed an advanced fellowship in interventional pain management at Brigham and Women's Hospital: Harvard Medical School. Dr. Khimani's career is devoted to treating back pain with expert care and without back surgery or narcotics.
Dr. Laura Lombardi: Dr. Lombardi completed her interventional pain management fellowship at Harvard, following her time as a Division 1 collegiate athlete. She is keenly aware of how back pain sidelines people from the activities they love, and uses her extensive knowledge of fluoroscopic-guided back pain treatments to provide back pain relief. 
Dr. Lombardi and Dr. Khimani are just 2 of the nationally recognized leaders in pain medicine at Pain Treatment Specialists. Book an appointment today to meet with a member of our caring and dedicated team.
What are Some Effective and Minimally Invasive Treatments for Chronic Pain?
When you meet with a back Dr. at Pain Treatment Specialists, your pain doctor outlines both the diagnosis and treatment of your chronic back pain. Our back pain doctors will not suggest back surgery unless it is medically necessary, and instead utilize a variety of state of the art and minimally invasive back pain treatments. The goal of these treatments is relieving your chronic back pain while getting you back on your feet quickly. You'll find the following back pain treatments at our pain clinic:
Physical Therapy: Your back pain doctor works with a physical therapist to create an exercise plan that works with your specific back pain concerns. Your physical therapist shows you proper exercise techniques to build strength in your back, and also increase flexibility.
Lumbar Radiofrequency Ablation: If an inflamed facet joint is the reason for your lower back pain, then lumbar radiofrequency ablation is an excellent, steroid-free treatment option. Your back pain doctor uses heat energy to treat the nerve endings that are sending pain to your facet joints. This treatment is safe and highly-effective at treating lower back pain.
SI Joint Injection: A sacroiliac (SI) joint injection is used for people suffering from sciatica. During this procedure, your back pain doctor injects a local anesthetic into the affected SI joint, which provides instant back pain relief. A corticosteroid may also be injected for additional anti-inflammatory relief.
Schedule an appointment at Pain Treatment Specialists to discuss which back pain treatment is right for you. With locations in NYC and northern NJ, our back pain clinics are centrally located for your convenience.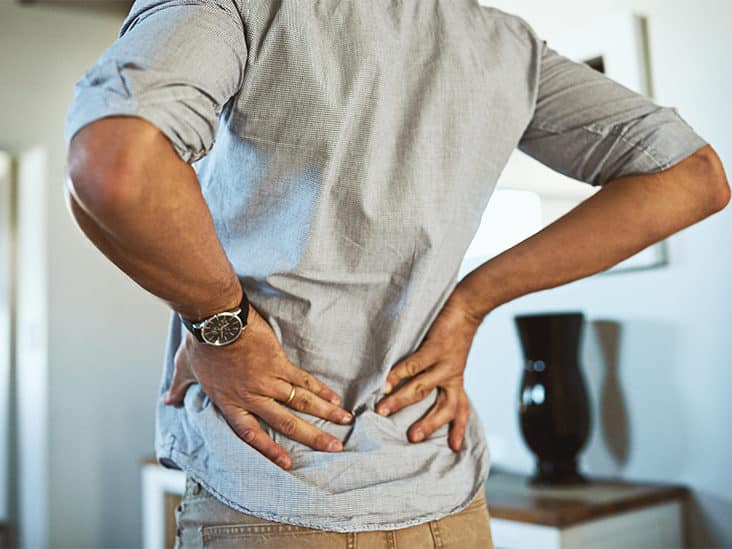 We offer free insurance verification! Fill out the form and expect a call from one of our agents:
Why Should I Avoid Orthopedic Surgeons for Spine Care?
If you choose to meet with orthopedic surgeons for spine care, surgery is suggested as your best back pain treatment option. Before you commit to this invasive procedure, consult with a back Dr. who uses minimally invasive back pain treatments for pain relief. At Pain Treatment Specialists, our team does not recommend back surgery unless it is absolutely needed. This is because our back pain doctors know how difficult the road to recovery is after a major surgery. Our pain doctors offer the following points for why you should avoid back surgery:
1. One surgery might not be sufficient for treating back pain. If you still feel chronic pain several months after your initial surgery, orthopedic surgeons may suggest additional surgeries to find the root of your back pain.
2. Surgery requires a huge commitment from your friends and family. When you're unable to walk or get out of bed, who is going to take care of your kids, clean your house, or cook your meals? The answer is your loved ones. They will need to step up and take over these major tasks while you're recovering from surgery.
3. After surgery, you'll be given narcotics for pain relief. These narcotics will take away your pain, but are also highly addictive. You may unintentionally become addicted to pain pills while trying to recover from your back surgery.
Once you're able to sort through all of the random advice and results about your back pain, it's clear to see that Pain Treatment Specialists are the best option for your back pain treatment. Contact us to meet with a top back Dr. that gets you reliable, safe, and effective back pain relief.
LEARN MORE ABOUT OUR TEAM OF SPINE & JOINT SPECIALISTS IN NEW YORK & NEW JERSEY:

Call us
Speak instantly with an agent to verify your insurance and book an appointment

Book Online
Visit our Book appointment page and instantly request an appointment at a Spine & Joint center near you. We offer Free Insurance Verification before your appointment.

Get Directions
Learn how to easily get to the Spine & Joint center locations.
FEATURED POSTS BY PAIN DOCTORS
How Do You Know When to See a Doctor for Back Pain?Getting ready for a warm weather vacation? Time to unpack your summer clothing bins and begin packing your bags. You head to the basement to begin sorting through swimsuits and tank tops, but are left stunned by the...
read more