5 Signs You Should See a Spine Specialist
The old song goes, "signs, signs everywhere there's signs.. do this, don't do that, can't you read the signs?" While this song was a hippie anthem celebrating long hair and free love, the truth is that signs are all around us helping us navigate the world. When your car's breaks start to squeak, it's a sign that your pads need to be replaced. A hole in your sock means it's time to break out the mending needle… or just toss them for a new pair. Your body does the same thing with chronic pain, especially in your back. At first, you're able to ignore some of the signs of back pain as you move throughout your day, but the underlying issue becomes worse the more you ignore its symptoms.
At Pain Treatment Specialists, we understand why people overlook the top 5 signs you should see a spine specialist. Admitting that you need help isn't always easy, and dealing with chronic pain is exhausting. However, once you schedule an appointment at one of our state-of-the-art pain clinics you'll find out the root cause of your back pain. During your consultation with our Harvard-trained back specialists, you'll receive a customized treatment plan that addresses your specific back pain concerns with minimally invasive treatments. Our team is dedicated to helping you find long-lasting pain relief for your back pain by avoiding spine surgery or addictive narcotics. Through our expert medical advice, patients are able to resume their normal activities without pain, which restores their self-esteem and confidence. Here, we'll examine the signs that indicate that it's time to see a back pain doctor.
Sign 1: You're Avoiding Activities You Normally Enjoy
If you're typically an active person, it's painful to avoid things that you find pleasurable. Not only do these things keep you fit, but they also provide you with the opportunity to see your friends and socialize. Things like hitting the slopes on the weekend or the golf course after work become increasingly difficult when your back aches. It's hard to tell your friends that you're in pain, so just avoiding the plans or making excuses becomes your new routine. This leads to feelings of isolation and loneliness, which are just as painful as your sore back.
At Pain Treatment Specialists, we understand that chronic pain is both emotionally and physically difficult. This is why our spine specialists are carefully vetted to ensure the highest degree of patient care, including an excellent bedside manner. One common patient compliment is that our pain doctors are easy to talk to, and understand how deeply chronic pain affects their lives. Their goal as pain medicine doctors is to help you live your best life and get back to activities you enjoy.
Admitting that you need assistance with your back pain is the first step to finding effective help. Book an appointment at Pain Treatment Specialists and see how much better your life can be with the addition of minimally invasive back pain treatments.
Sign 2: You're Willing to Consider Spine Surgery to Stop the Pain
Entertaining a major surgery isn't something you take lightly, but your chronic back pain has you considering spine surgery. You're even ready to pursue the medical advice of spine surgeons, who specialize in spine deformities and serious injuries. It's been so long since you've been pain free that you're ready to explore any option for pain relief.
What you don't know is that most types of back pain are easily remedied with minimally invasive pain treatments. At Pain Treatment Specialists, this piece of information is critical to our pain medicine philosophy. While we don't specialize in spinal deformities, we do specialize in treating common types of back pain like sciatica, herniated discs, and sciatica. These are all easily treated through pain medicine treatments such as steroid injections, nerve blocks, and physical therapy. Before you consider spine surgery, CT scans, and extensive diagnostic testing, schedule an appointment at one of our pain clinics for less invasive options.
Sign #3: At-Home Treatments Are No Longer Sufficient
There were times in the past where an ice pack followed by a hot shower was enough to quell your back pain. Now, you've done that, plus aspirin… plus stretches…plus a back brace. These at-home treatments are no longer enough to find sufficient pain relief. This is when you know it's time to seek professional medical advice.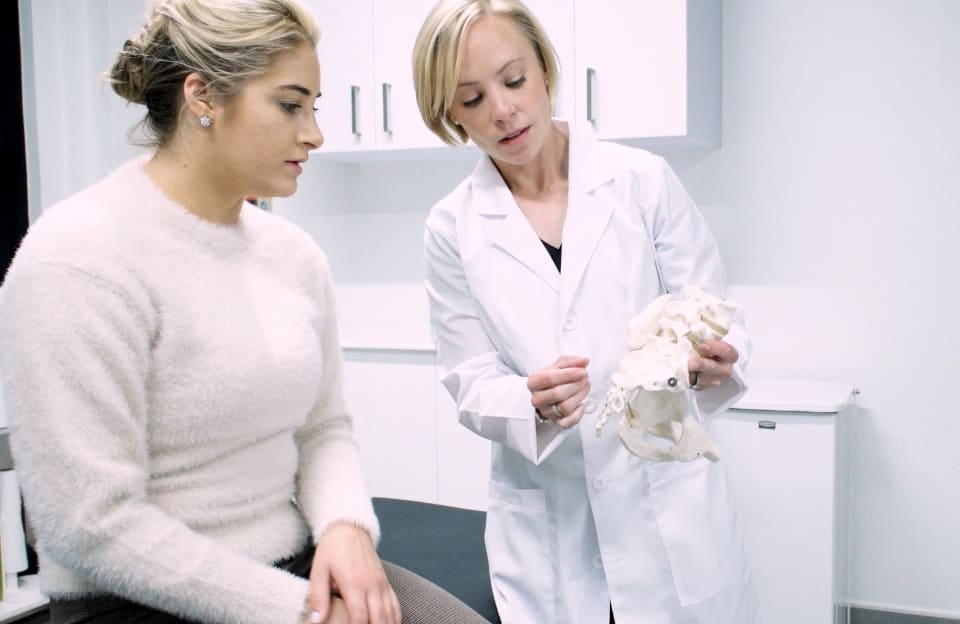 We offer free insurance verification! Fill out the form and expect a call from one of our agents:
One example of a highly effective back pain treatment is a facet nerve block injection. This procedure uses a local anesthetic to numb the small nerves around your facet joints. These joints are responsible for your back's ability to twist, and often develop pain conditions like osteoarthritis. By numbing the pain signals, you'll feel significant pain relief.
Sign #4: Your Energy Levels are Low
Back pain causes people to become more sedentary, which in turn leads to less activity and exercise. This lack of motion leads to decreased motivation and energy levels. People with chronic pain conditions often describe feeling lethargic. This is also due in part to the amount of emotional energy it takes to deal with chronic pain on a daily basis.
Sign #5: You're Ready for a Change
One of the best reasons to meet with a back pain specialist at Pain Treatment Specialists is that you're tired of not living your best life. You've passed up too many instances of dancing with your friends and hiking the woods and know that change is necessary in order to improve your mental and physical health. This begins with booking an appointment at Pain Treatment Specialists and finding out why your back hurts. Stop ignoring the signs that you need to see a back pain specialist and begin taking action to improve your life.
LEARN MORE ABOUT OUR TEAM OF SPINE & JOINT SPECIALISTS IN NEW YORK & NEW JERSEY:

Call us
Speak instantly with an agent to verify your insurance and book an appointment.
(866) 446-0946

Book Online
Visit our
Book appointment 
page
and instantly request an appointment at a Spine & Joint center near you. We offer Free Insurance Verification before your appointment.

Get Directions
Learn how to easily get to the Spine & Joint center locations.
FEATURED POSTS BY PAIN DOCTORS
How Does Physical Therapy for Back Pain Help You Feel Better?Once the spring weather begins to thaw winter's chill, a host of outdoor activities become accessible again. On a particularly balmy afternoon, you hit the links for a quick round of golf. Your body feels...
read more